I find gift giving overwhelming. It's not that I dislike giving gifts. I love giving gifts. It's the process of thinking of a gift. Thinking of an appropriate gift.

In Australia, we celebrate Father's Day this Sunday. Over the last few weeks I have felt quite overwhelmed with the task of finding an appropriate gift for my husband to celebrate his fatherhood. He has done so much for our family. He is a great father, and his love language is gifts. What on earth do you get a man like that?

This week's Instagram: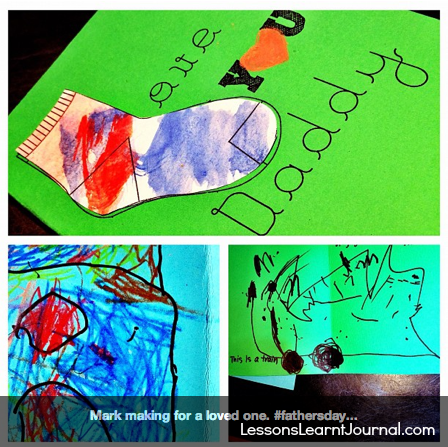 This week's Weekly Kids' Co-op is dedicated to my husband, the father of my children. Here are some very inspirations from last week's Weekly Kids' Co-op that I think would very much tickle his fancy.
Creative Kid Snacks: Solar System
August 2012

Were you featured today?
Please take a "Featured at Lessons Learnt Journal" badge from the sidebar.

What will you share this week?
Take a "Come and Play at the Weekly Kids' Co-op" badge from the sidebar and link up.

The Weekly Kids' Co-op is co-hosted by a group of 50 fun kids' blogs. Add your child-focused link here and we'll share your idea across all of our child-focused blogs. We'll pin the best on our very popular Weekly Kids Co-op Pinterest board. Don't forget to follow The Kids Co-op on Facebook.