My apologies to those with nut allergies… but I LOVE peanut butter. Over the last three years I've been pregnant a whole lot and I probably have been through more jars of peanut butter than I want to know. At one stage I skipped the bread and just attacked the peanut butter jar with a teaspoon. Postpartum,  my peanut butter cravings have subsided, but I still love the stuff, especially when it's topped off with some strawberry jam. Given my (big) soft spot for peanut butter and jam, these peanut butter and jam cookies are one of my favourite cookies to make.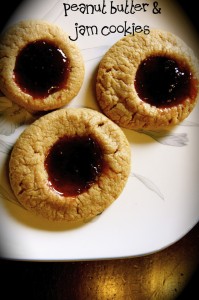 Ingredients
1/4 cup castor sugar
1/4 cup brown sugar
200g peanut butter
1 egg
dash vanilla essence
1/4 cup plain flour
strawberry jam
Method
Preheat the oven to 190C.
Put all the ingredients except for the strawberry jam into a bowl and mix until smooth.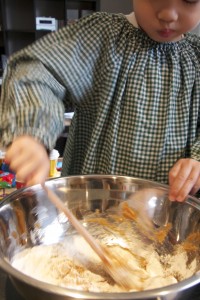 Roll the mixture into 1 inch balls and place them on a baking tray about 2 inches apart.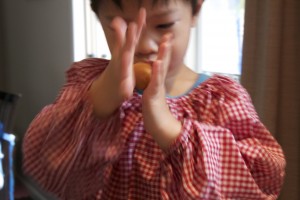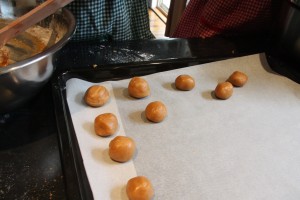 Using your finger, make a deep fingerprint impression on each cookie ball. Make sure the impression is quite deep as you'll be filling these with jam when the cookies are done.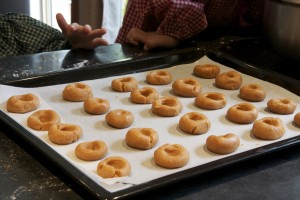 Bake for about 10 minutes and allow to cool.
Fill each fingerprint impression with strawberry jam.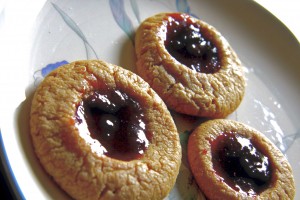 Devour with joy.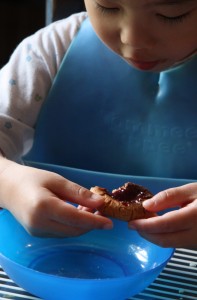 N&M: 3 years, 8 months
This post was shared with