Kindergarten. This is where I met Mr. Cornelius. He was very economical, clean and a hit with the kids. Before my teaching practicum in a kindergarten class, I had no idea such contraptions like Mr. Cornelius existed. A popcorn maker: cooks popcorn in minutes, doesn't require any oil or butter, so easy to clean and portable. Needless to say, I promptly purchased my own Mr. Cornelius and he's been an essential part of my kitchen and entertained countless children.
One dreary day I decided to introduce my children to Mr. Cornelius. Armed with a cupful of popping corn kernels, they wondered what this strange looking machine did.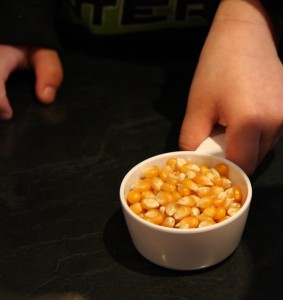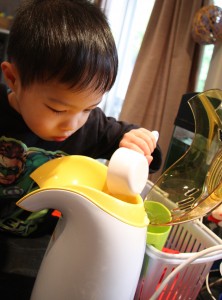 The popcorn maker turned on and there were whizzing sounds followed by POP POP POP…. POP POP POP POP POP. Intriguing.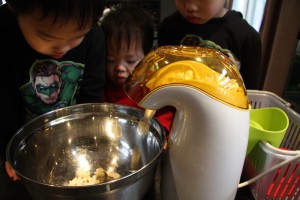 I think this next photo says it all. Perhaps you would like to caption it for me readers?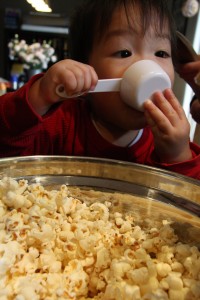 N&M: 3 years, 6 months
E: 1 year, 5 months