We had our first play with our baby bath light table. There were coloured counters, different coloured cups and three boys.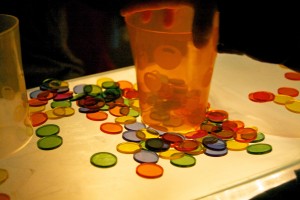 They gathered,
poured,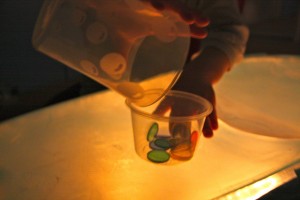 sorted,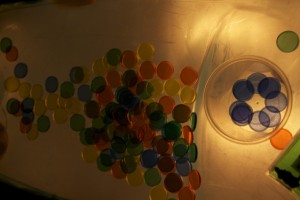 and stacked.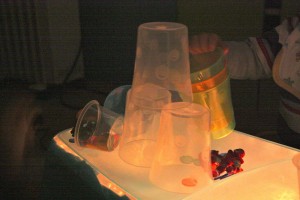 My lesson learnt: The warm glow of light is best appreciated in darkness.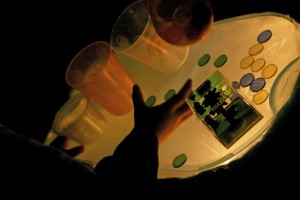 It gathers people,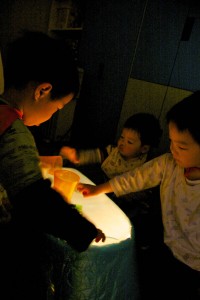 gives us a point a focus,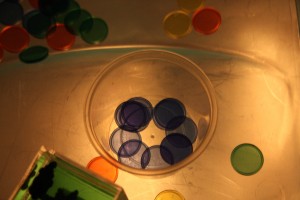 and is available to all to enjoy.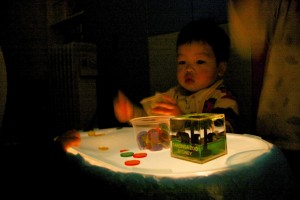 I am reminded of and challenged by God's word:
Again Jesus spoke to them, saying, "I am the light of the world. Whoever follows me will not walk in darkness, but will have the light of life."

(John 8:12 ESV)

"You are the light of the world. A city set on a hill cannot be hidden. Nor do people light a lamp and put it under a basket, but on a stand, and it gives light to all in the house. In the same way, let your light shine before others, so that they may see your good works and give glory to your Father who is in heaven.

      (Matthew 5:14-16 ESV)
This post was shared in the following link up parties:
The Nurture Store Play Academy
No Time for Flash Cards Link & Learn