Ever since our melted crayon art, N & M have been asking to melt crayons every couple of days. We finally melted crayons again this week, but instead of melting crayons onto a piece of paper, I thought we'd try melting crayons into some silicone moulds.
We broke up some crayons
 and placed them into the moulds.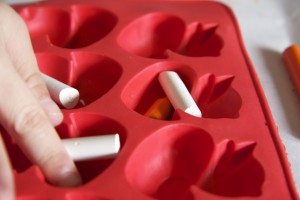 Then we put our hair dryer to work. We used a low fan setting so the crayons didn't blow away.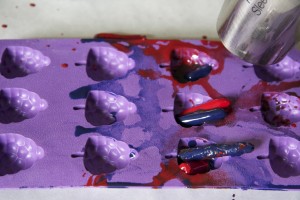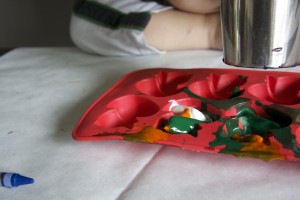 We waited for the crayons to set.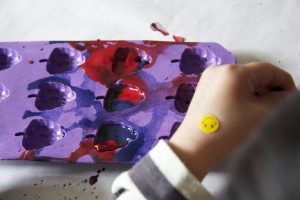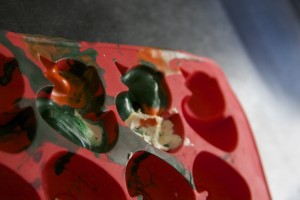 After a few minutes, when the crayons had hardened again, we popped them out of the moulds and wow – we had some really cute crayons!
M created some crayon grapes.
N created some crayon ducklings.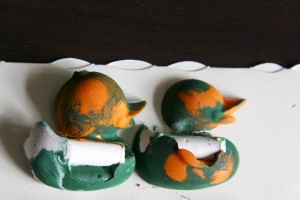 They admired their crayon creations,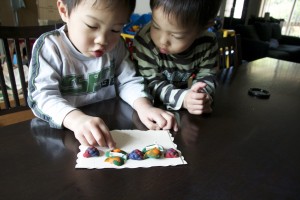 played with them,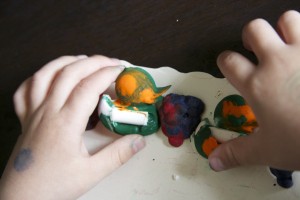 and rearranged them around a bit.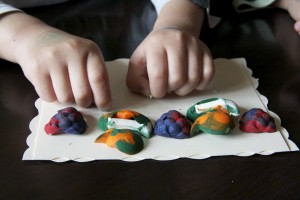 Who would have thought melting stuff with a hair dryer could be so fun?
We may try chocolate next. Yum.
N & M: 3 years, 4 months.
This post was shared in the following linky parties:
The Nurture Store Play Academy
No Time for Flash Cards Link & Learn
After School