This post is sponsored by Nuffnang for Chalk Educated Toys. Read on for a chance to win a $50 voucher to spend on Chalk Educated Toys.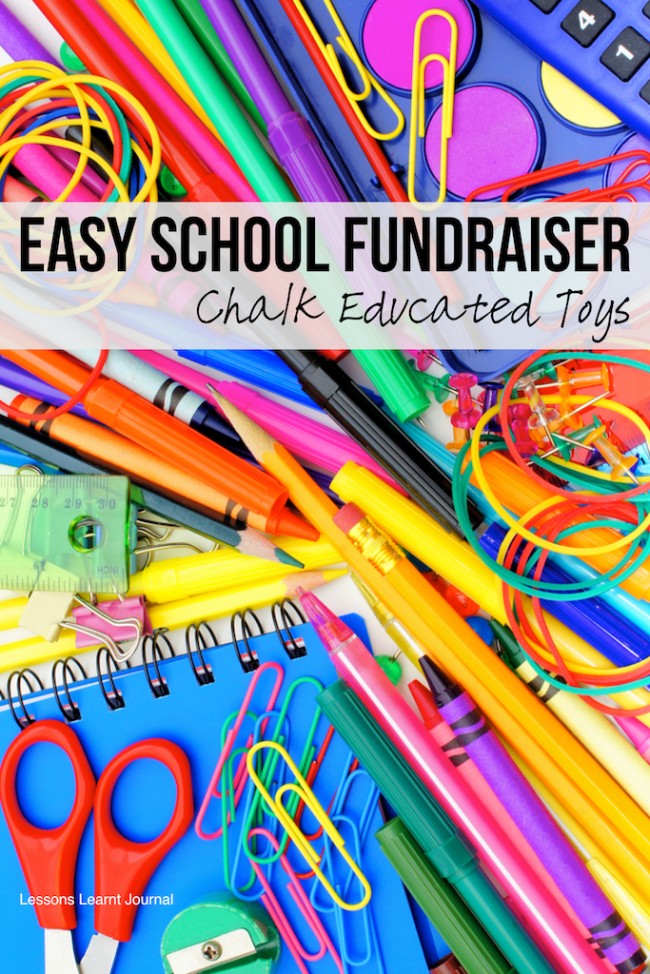 The more funds and resources a school has, the better. Don't get me wrong – I don't think resources are the answer to this whole teaching and learning thing. I'm a firm believer that teachers and the quality of teachers, make a world of difference in schools. However, funding and better resources help a whole lot.
I'm sure we all know, the more we support our children's schools through fundraising, the more we are able to equip them with helpful resources – it's not rocket science.
I am here, friends, to share with you the most easy school fundraiser I been part of, to date. A whole lot of school fundraising happens, with no meetings and no volunteering required. It was so easy, I participated in this easy school fundraiser at home, in my decade old trackies and t-shirt.
Super Easy School Fundraiser
Chalk Educated Toys is an easy school fundraiser that works. Here's why it works:
1. Chalk Educated Toys is brought to you by Modern Teaching Aids, Australia's largest supplier of educational resources. The Chalk Educated Toys website and catalogue is filled with high quality toys at great prices.
2. The chalk.com.au website is super easy to use.
3. 20 cents of every dollar spent will be donated back to your nominated childcare centre or school to spend on educational resources. Simply select or nominate your local school or centre when you complete your order and they will receive credit in the form of a fundraising voucher. No filling out a dozen pages, signatures, etc. So, so easy! Your school or centre can spend these fundraising vouchers on learning resources and equipment.
4. You can purchase from chalk.com.au all year round, anywhere and anytime that suits you.
I spent a good while browsing through toys, books, puzzles, games, art & craft, construction, sporting & outdoor equipment, electronics, educational products, etc. There were so many great items on there, many from leading toy brands and many of which have won industry awards from around the world.
Hassle Free Quality Toys
As an example of the great selection available at chalk.com.au, here is what I recently purchased:
Plan Toys fairy tale block set. Great for open ended play. The boys couldn't resist bringing in their superheroes to this playscene. This block set just oozes with quality.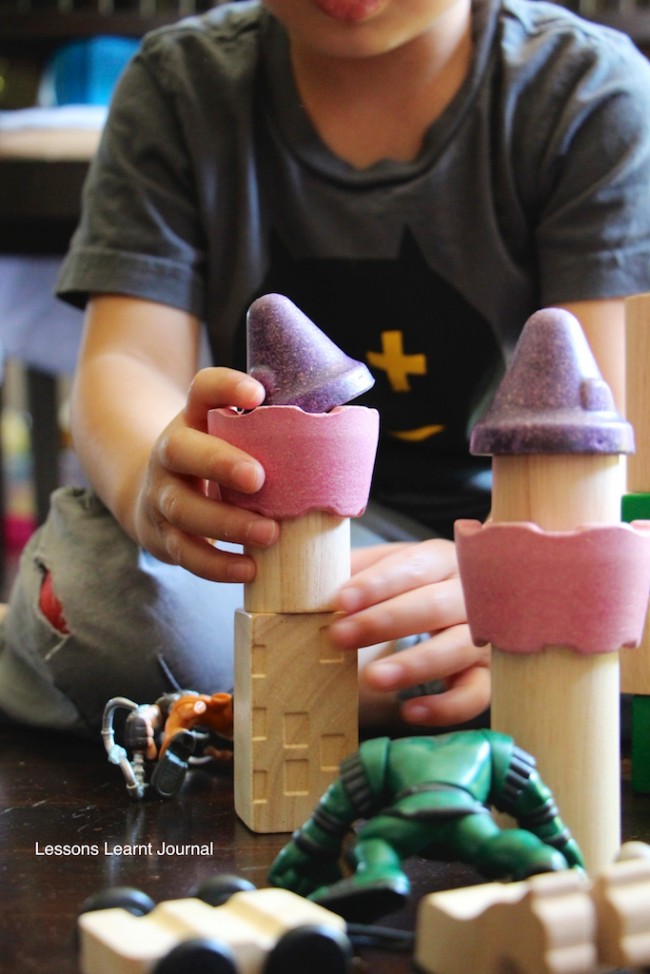 Think Fun Rush Hour Traffic Jam Puzzle Jr. Think Fun is brilliant. I love their puzzles and the way it engages and challenges children. A fail-safe option for any gift.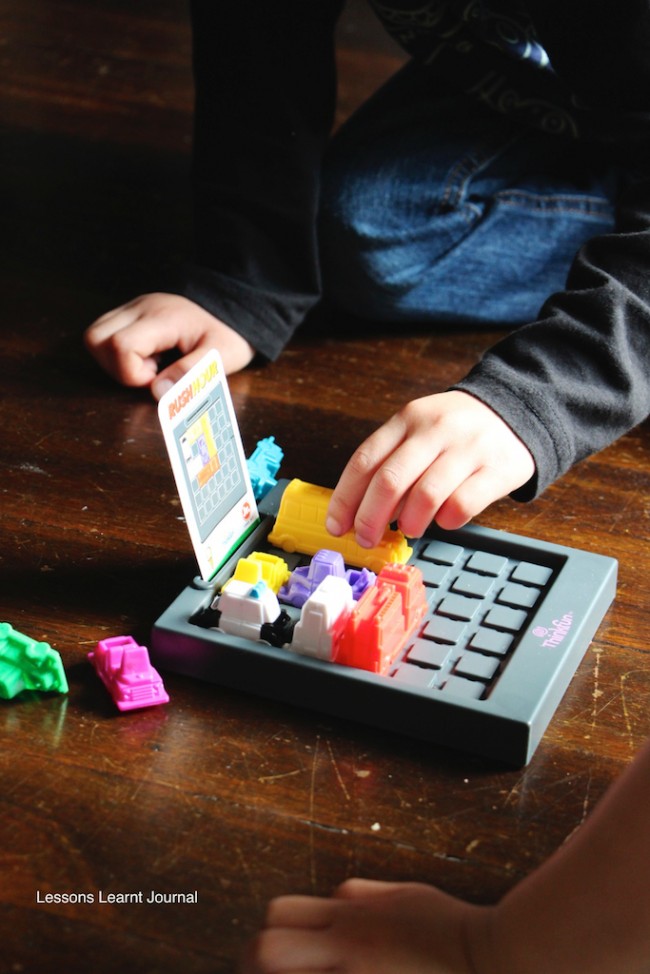 Think Fun Zingo! Sight Words Again, another Think Fun game that is fun and works. This particular game is so fun that kids don't realise they're learning and revising their sight words as they play this. Shhh…. don't tell them – – – just let them play!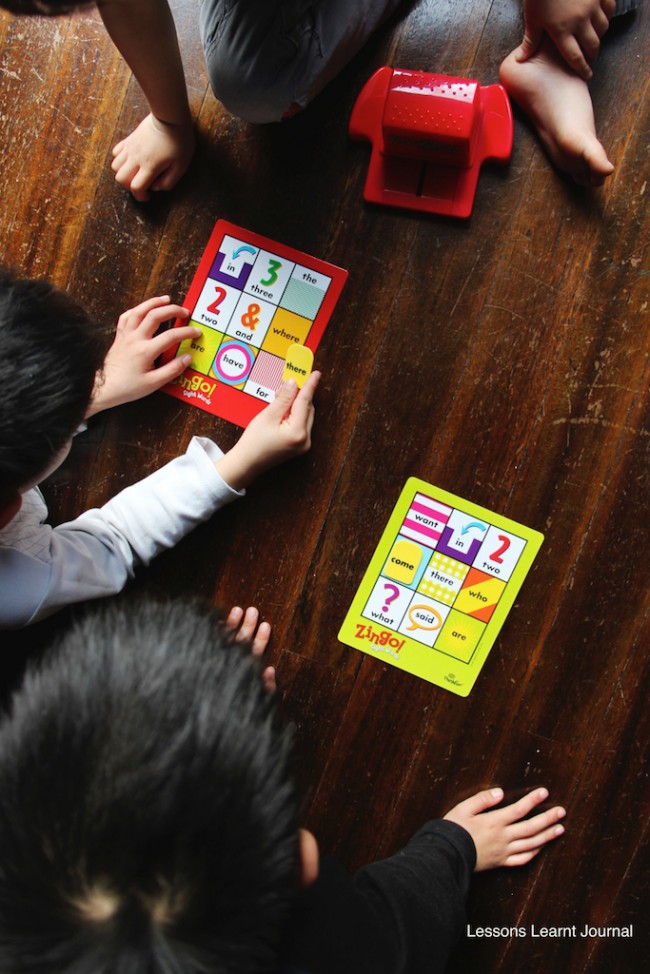 Think Fun Amaze Game I don't know who loves this more, my children or me. I often find the twins lying on the mat trying to figure out a maze. This maze actually has 16 maze challenges and the paths change during play. Also, with no loose pieces, this toy is also great when travelling with kids.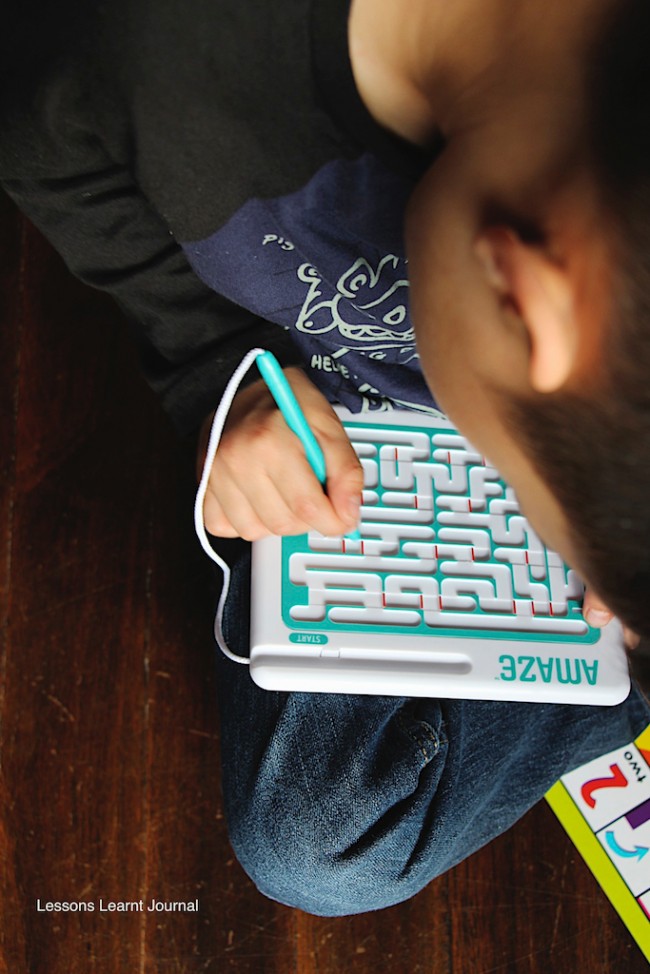 Magnetic Drawing Twin Pack Miss K (almost 3) loves these. It's her toy of choice when she wants some quiet time in our cardboard box. The colours make magnetic drawing even more engaging.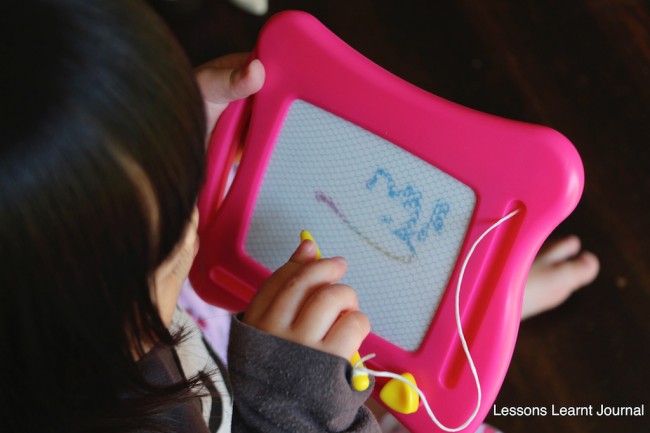 Melissa & Doug's Magnetic Pattern Block Kit Mr E (4 y.o.) is obsessed with magnets. I find my fridge magnets all over my house in the most odd places – – – (like inside the fridge?!) I'm glad we finally have a magnetic pattern block kit so he has loads of magnetic pieces to create with.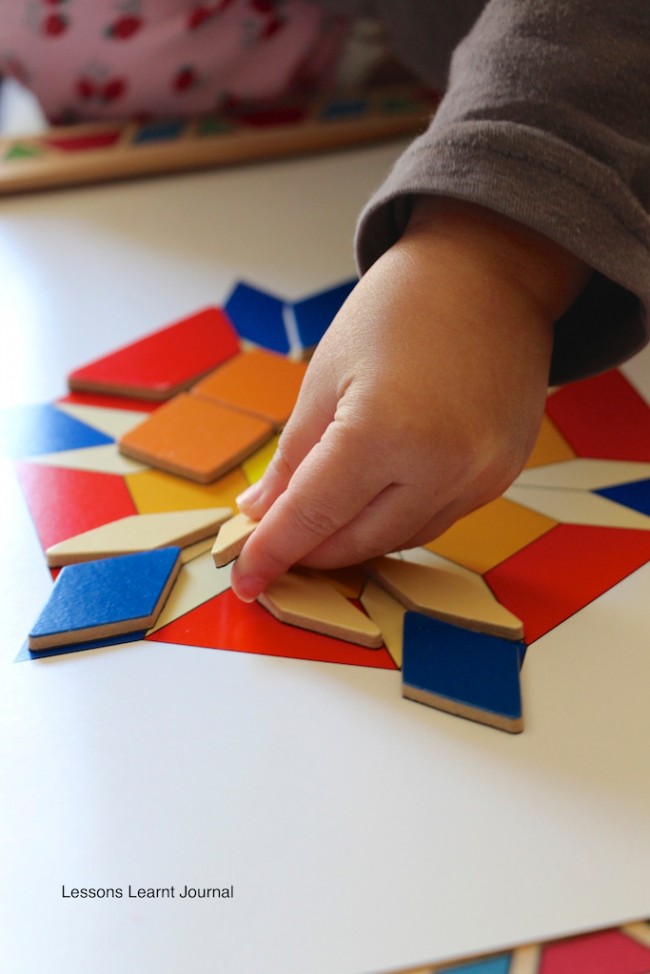 Not only did we receive fantastic, high-quality toys at great prices; every dollar that I spent generated credit for our nominated school to spend on much needed educational resources.
Start Your Easy School Fundraiser
I have since subscribed to chalk.com.au's mailing list so I can get my hands on some great toys and help my children's schools in the process. So handy heading into Christmas too! To be part of a super easy school fundraiser for your children's school, you can sign up here.
Seriously, easiest school fundraiser ever.
Giveaway! Five $50 Vouchers
I am thrilled to be giving away five $50 vouchers to spend on Chalk Educated Toys.
To win one of the 5 $50 vouchers, head to the Chalk website and tell me, "What you would spend the voucher on and why?", in the comments below. Please note the terms and conditions of the giveaway. The closing date of the giveaway is 5:00pm AEST on Friday 31st October 2014.
K: 2 years, 10 months
E: 4 years 3 months
N&M: 6 years 4 months
October 2014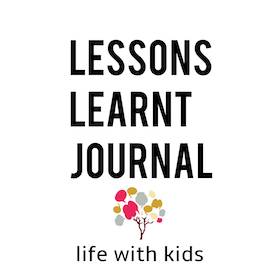 If you enjoyed this post, please consider leaving a comment; I'd love to hear from you. If you are new here, you might like to receive updates direct to your email. We have many fun ideas to share.