A big cardboard box and some markers = Miss K's happy place.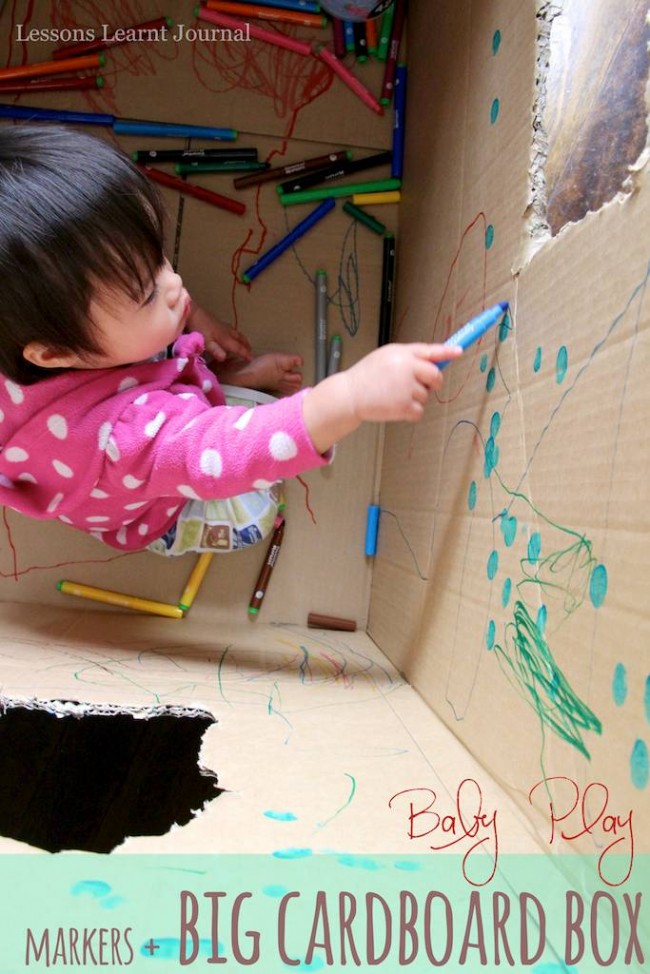 This isn't only baby play, Miss K's older brothers love the big cardboard box and markers too.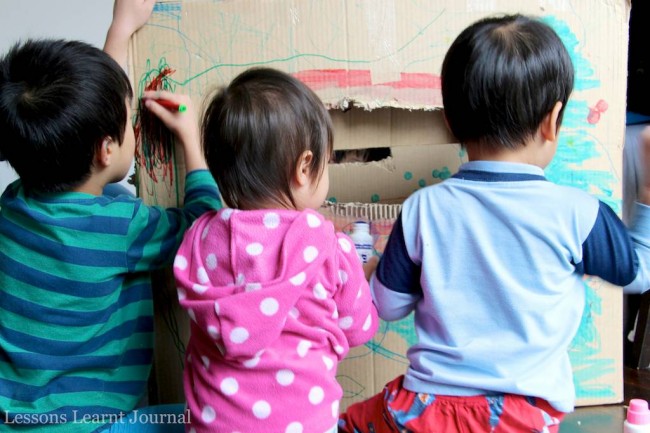 We sometimes add some bingo daubers for some paint, and some stickers. I sometimes help cut out windows upon their requests. On the whole though, they are happy with just the markers and that awesome big cardboard box.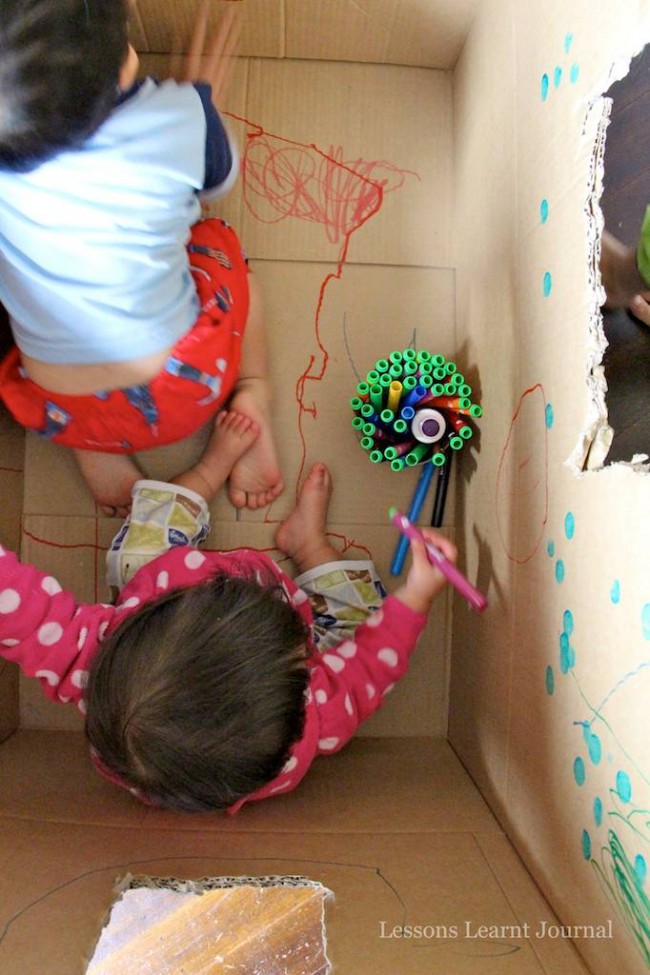 Miss K loves having an enclosed space to draw on; I love that it saves me from wiping down my walls and doors and furniture.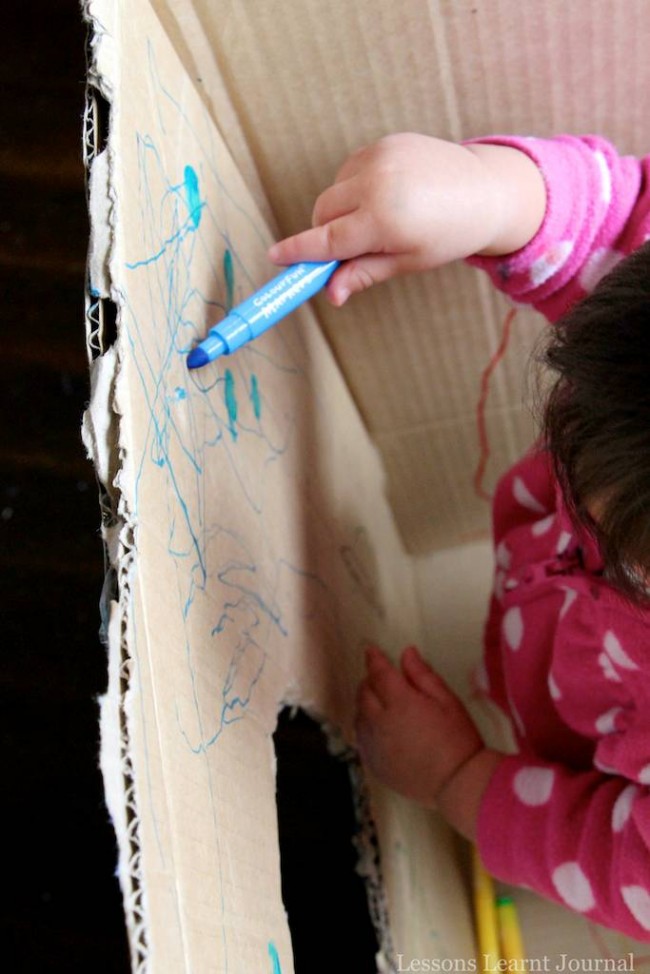 I think it's perfect for those days when you don't feel like or just can't get out of your pyjamas. A big cardboard box and some markers is all they need to let their imaginations carry them to all sorts of places.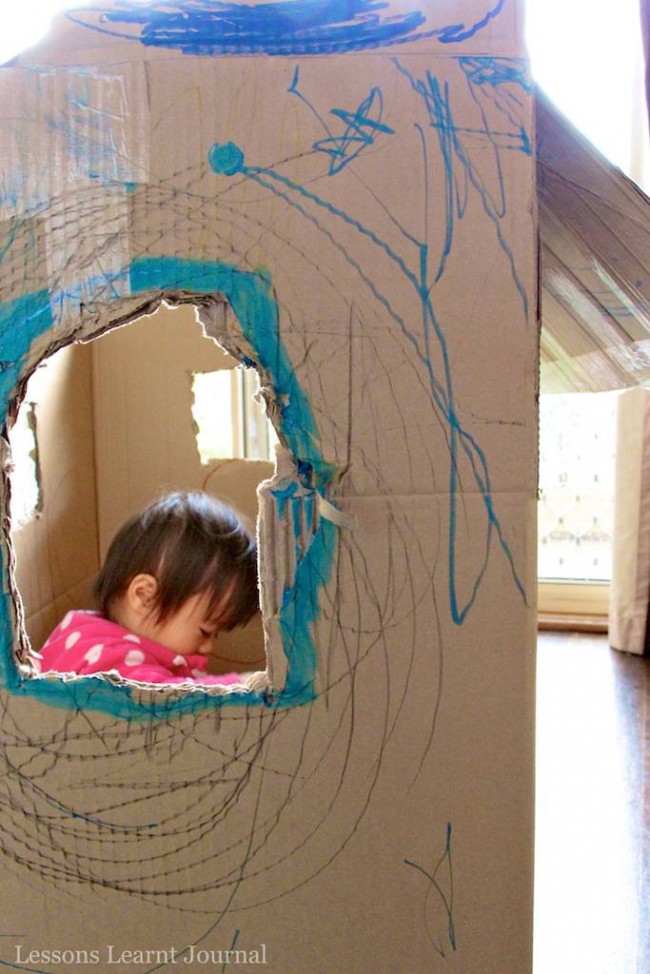 I love open-ended play and open-ended activities. Minds get to explore, experiment, create and learn.
I dare say, this is our most favourite baby play ever: some markers and a big cardboard box.
How do your kids play with a big cardboard box?
More Activities for Babies and Toddlers
Zero to Two: The Book of Play is full of fun activities for babies and toddlers. There are 25 ideas for babies and toddlers, with additional links to over 50+ activities. A great resource for parents. Download your copy here.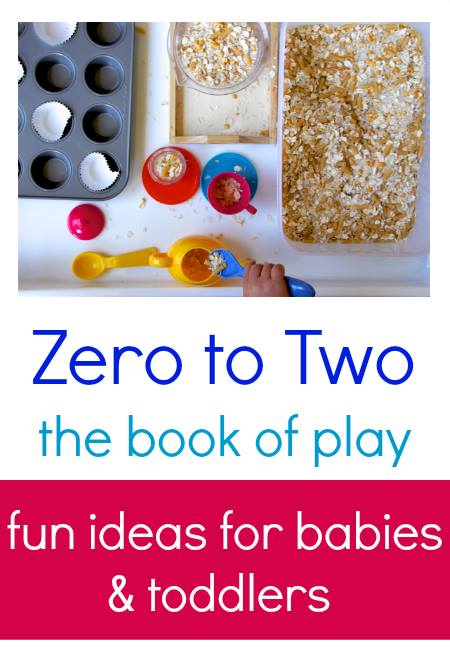 If you enjoyed this post, please consider leaving a comment; I'd love to hear from you. If you are new here, you might like to receive updates direct to your email. We have many fun ideas to share.
K: 19 months
E: 3 years
N&M: 5 years, 1 month
June 2013