Our Miss K (18 months) loves rummaging through our recycling bin. She'll take out anything that interests her, which is pretty much everything. Along with boxes, we also have a constant supply of bottles in there.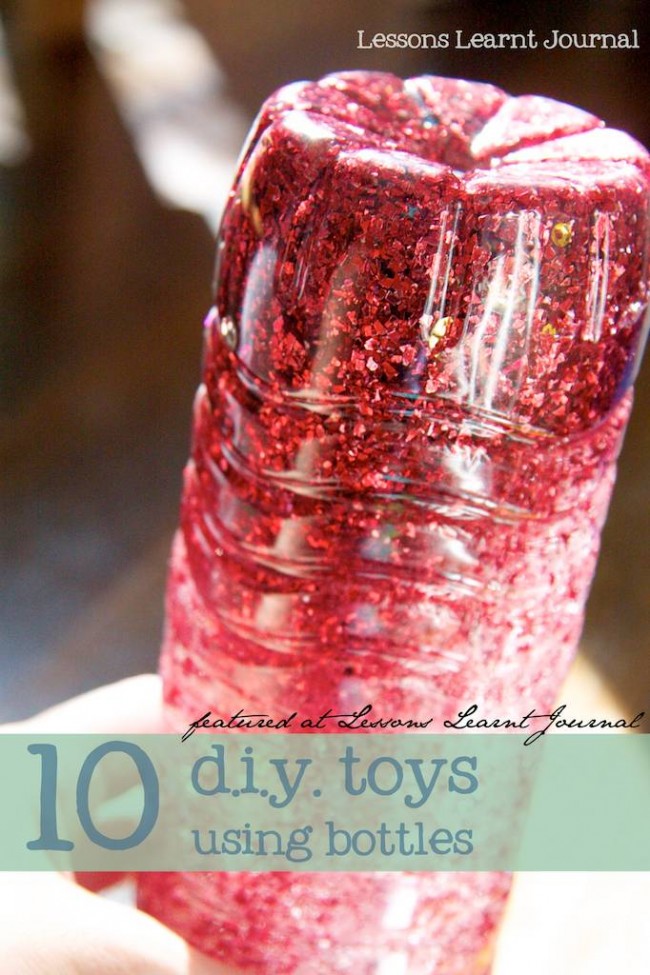 I made some discovery bottles for the boys when they were Miss K's age. I was on the hunt for some inspiration and in putting this fab roundup together, found some other very fun ways to play with bottles. I am so trilled to share these 10 DIY toys using bottles.
Happy playing, because #playmatters.
D.I.Y. Toys Using Bottles
Here are 10 fabulous DIY toys using bottles:
Have you been featured this week? Please take our Featured at Lessons Learnt Journal badge.
Most of these ideas are from our Kids' Co-Op. If you have a child focused post to share, be sure to come back and visit the Kids' Co-Op link up here at Lessons Learnt Journal, (published and live here every Wednesday at 10PM CST or Thursday 2PM AEST).
More Activities for Babies and Toddlers
Zero to Two: The Book of Play is full of fun activities for babies and toddlers. There are 25 ideas for babies and toddlers, with additional links to over 50+ activities. A great resource for parents. Download your copy here.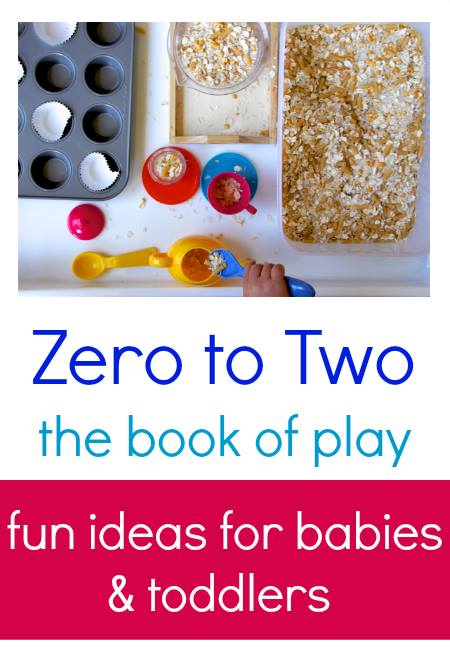 July 2013