Let's kick off 2012 with something pretty. Now that the female presence in our family has been boosted with the addition of little K, I have more reason to dabble in pretty things. There are so many beautiful mobiles / chandeliers out there but when I saw this one, I was smitten to the core. I give full credit to these Heart Land Paper and I won't replicate their instructions on how to make one, but I will add to their instructions, my "notes from the trenches".
Here are the materials I used.
I have marked items with a * that differ from the original instructions).
Butterfly punch
Paper for butterfly cutouts
Small paper roses*
Large bamboo embroidery hoop
25 meters of lace*
Fishing wire
Floral wire for cross hairs of chandelier*
Hot glue gun (not pictured)*
Scissors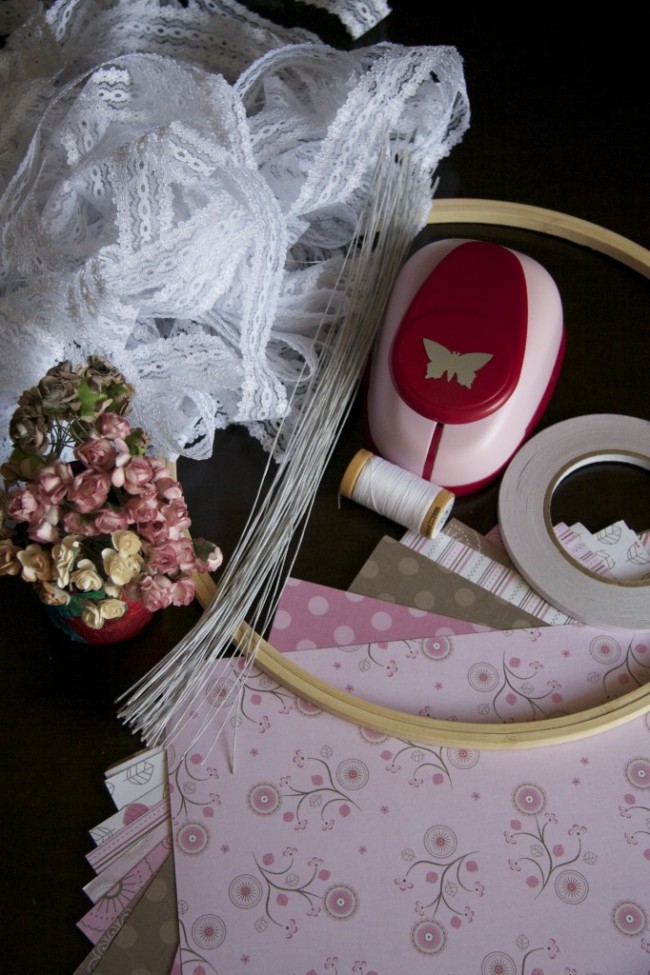 Some explanations for variations in materials used:

Lace instead of ribbon: I compared the price of lace and ribbon and it was much cheaper for me to use lace. I didn't have much time to search through the shop so there may be ribbons out there that are cheaper than lace, but in my brief shopping trip, lace was the winner.

I chose to use some premium coloured papers (adorned with glitter or double-sided) instead of white cardstock and clear vellum. I wanted to add some pink and brown colours to the room.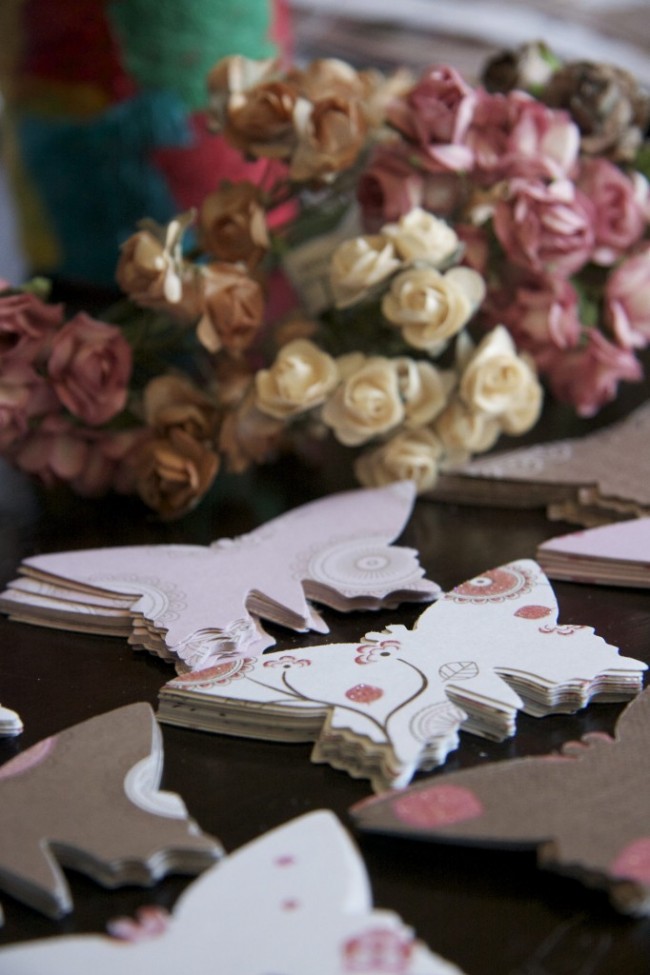 During my brief shopping trip, I came across these adorable paper roses and just had to add them to the chandelier.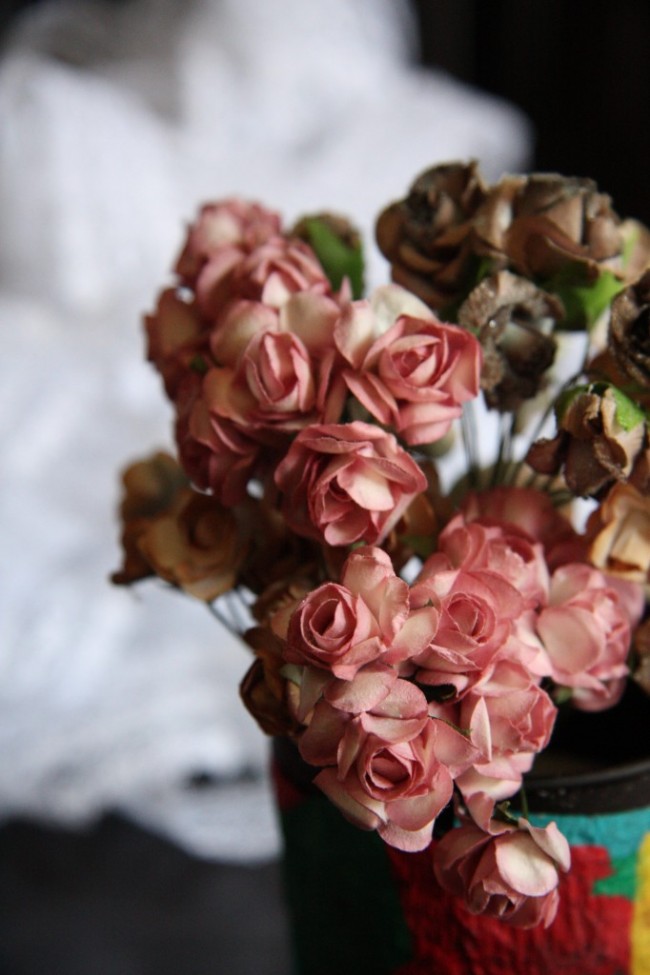 Instead of glue dots, I found it much quicker and sturdier to use my beloved glue gun to glue the bits and pieces together.

I wanted to use tulle for hanging the chandelier to the ceiling, but the shop assistants were terribly grumpy and I had a baby strapped to me, hence could not manage to carry a large roll of tulle to the counter by myself. Lace would do for now.

I alternated between butterflies and roses on each fishing wire.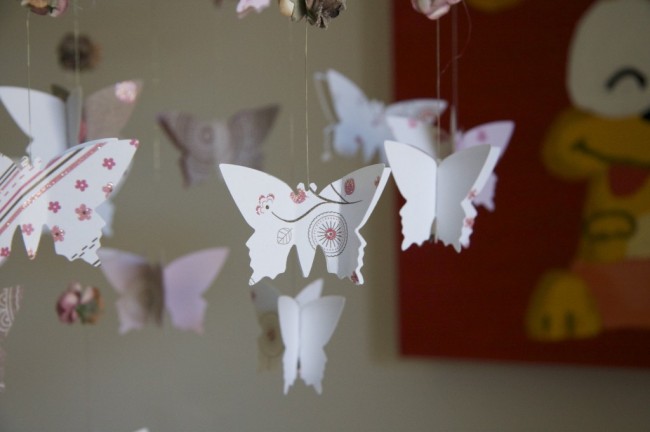 The roses added a unique charm to the piece and I'm glad I added them.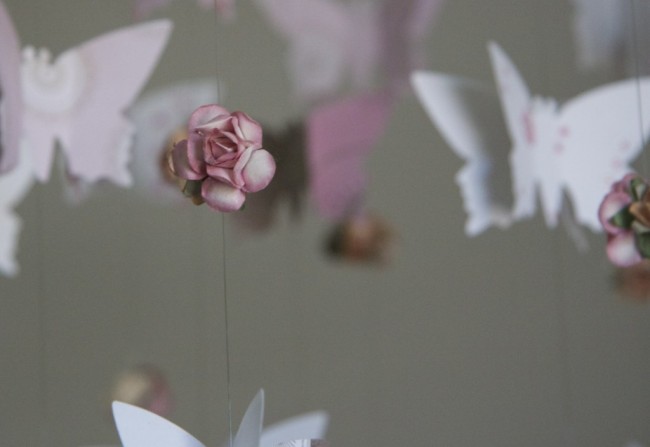 It took several hours to complete, but it's such a stunning visual hand-made piece to have in a room. It was well worth the effort.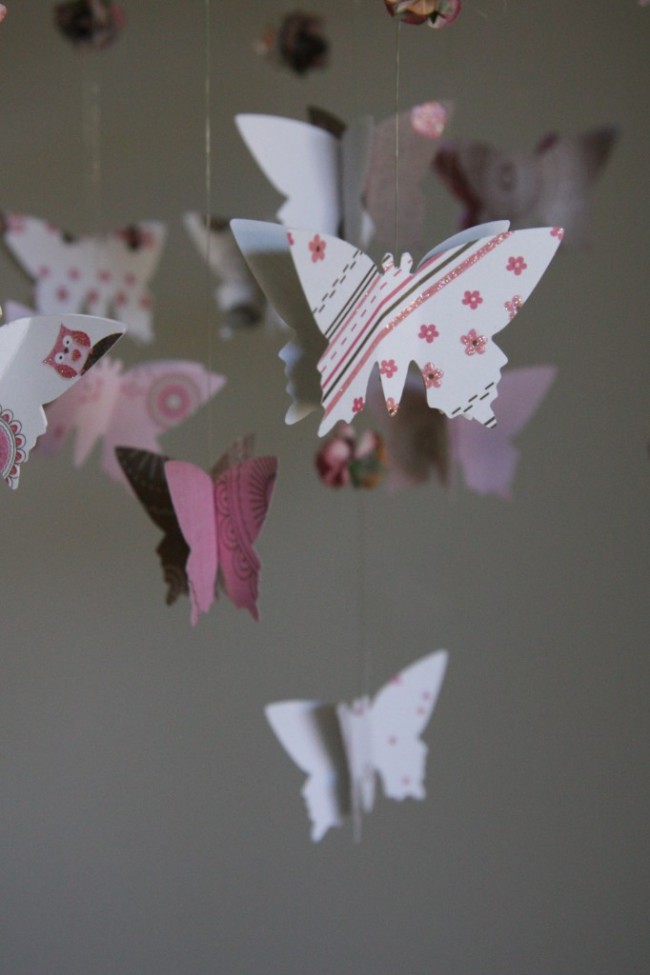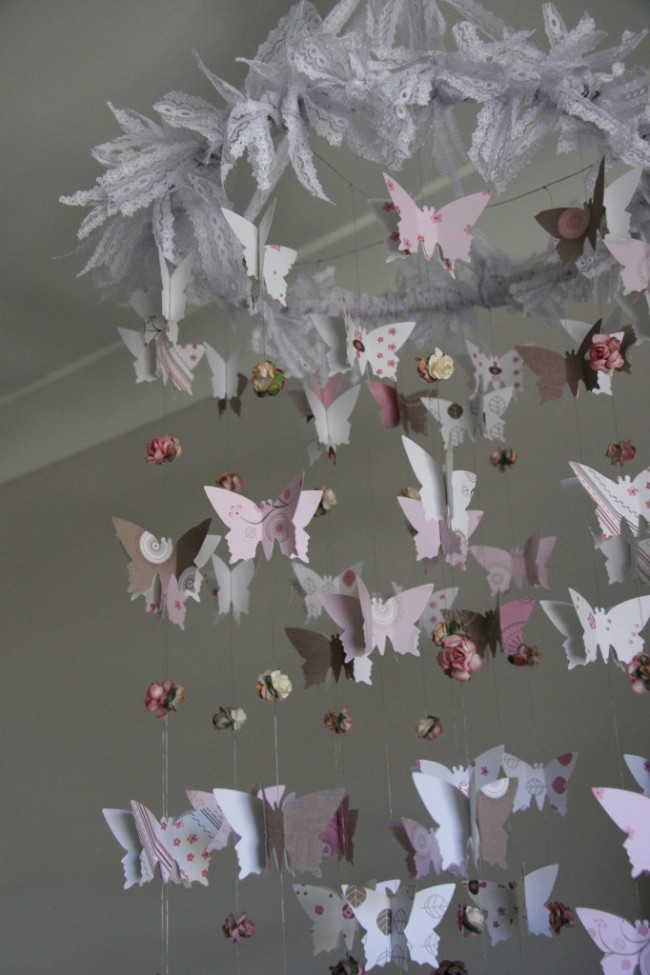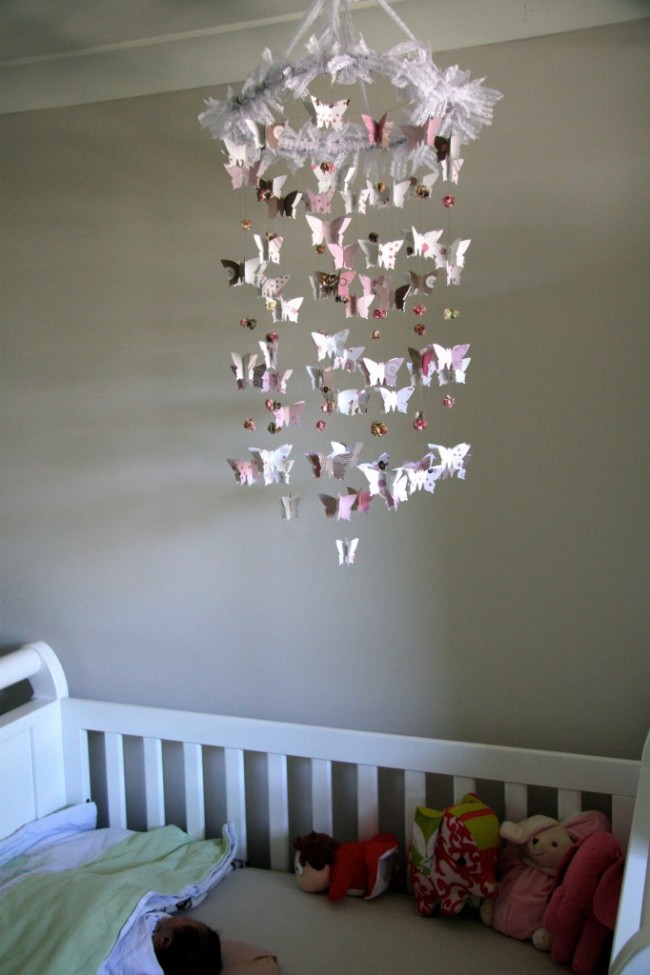 This post was shared in the following linky parties: