Two major personal discoveries of 2011: Pinterest and the glue gun. Combining these two wonderful finds, I made these adorable button paperclips. The original pin on Pinterest described them for use as bookmarks. I had other ideas – tools to help N&M learn the corresponding numeral for a set of objects.

This activity is for kids in the emergent counting stage. They know some number words but can't count visible items. They either don't know the correct sequence of number words or can't coordinate the words with items.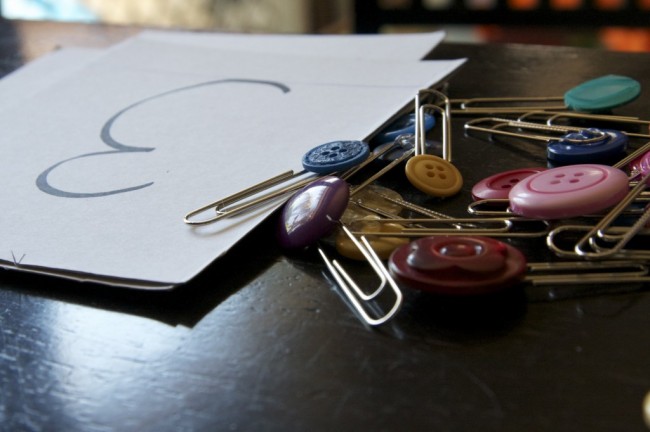 Materials

Paper clips
Buttons
Glue gun
Cardboard
Marker
Making Button Paperclip Number Cards
1. Glue buttons onto paper clips
2. Cut large cardboard rectangles for number cards.
3. Write numerals zero to five on the number cards.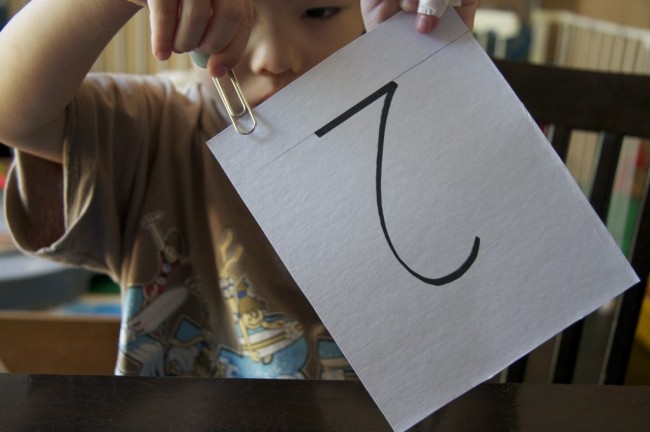 Aim of the activity
Help kids know the corresponding numeral for a set of objects.
How to play
Ask kids to slide the correct number of button paperclips onto the numeral cards.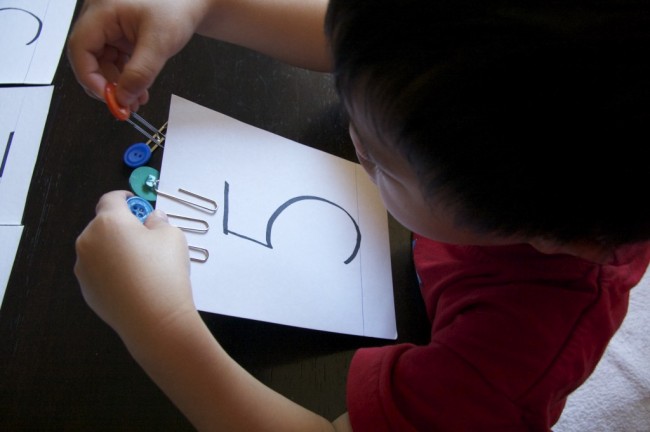 Extension
Extend the activity by placing the numeral cards in either a forward or backward counting sequence.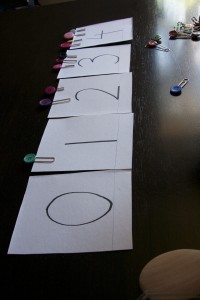 Other skills practised
I found that this activity was also good for practising fine motor skills.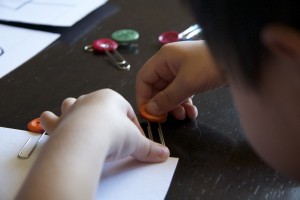 Sliding paperclips onto the numeral cards was tricky work for little fingers.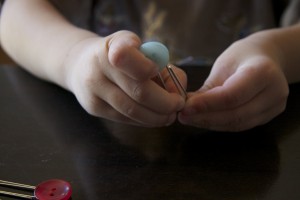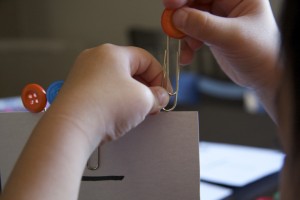 N & M: 3 years, 7 months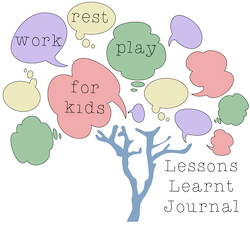 This post was shared in the following linky parties: