Quality educators know how to engage their students and stretch them beyond their current abilities and understanding. A good lesson is one that is enjoyable and the learner has changed for the better because of it. It's a challenging feat to accomplish. If you think it's hard for you to teach your child or children, spare a thought for teachers who need to meet the needs of all their students in their classrooms. Quality educators are worth their weight in gold!
From last week's Weekly Kids Co-op, come and marvel at how these quality educators work their magic. They not only create enjoyable learning experiences; they explicitly teach new concepts. It's simply beautiful.
Cloud in a Jar by Mama's Little Muse
Throughout my schooling, Science was so poorly taught. It's such a shame because Science is so interesting. I am baffled by how such an interesting subject could be taught so poorly. Carolyn from Mama's Little Muse shows us how it could (and should) be done.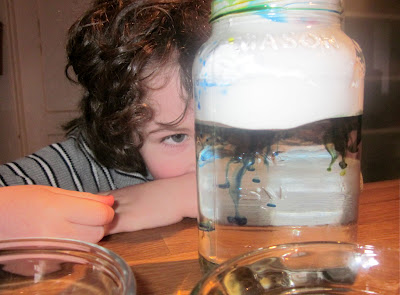 Oil & Water Colour Explosions by B.Inspired.Mama!
Another beautiful science lesson. Doesn't the face say it all?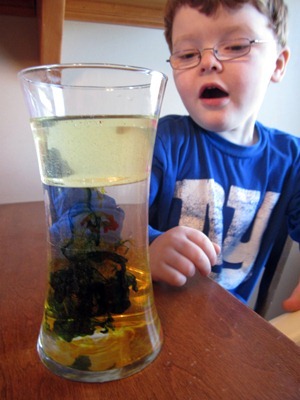 Fun Ways to Teach Your Child How to Spell Her Name by Playdough to Plato
I have only just discovered Playdough to Plato and it is an absolute gem. Malia from Playdough to Plato is an exceptionally talented educator and her genuine heart to give parents the skills to help their children learn to read is evident in the quality of resources available on her blog. Bookmark it, subscribe to it, like it, love it.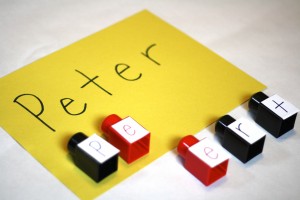 Were you featured today?
Please take a "Featured at Lessons Learnt Journal" badge from the sidebar.
What will you share this week?
Take a "Come and Play at the Weekly Kids' Co-op" badge from the sidebar and link up.
The Weekly Kids' Co-op is co-hosted by over 70 (and growing) fun kids' blogs. Add your child-focused link here and we'll share your idea across all of our child-focused blogs. Follow us on our popular Weekly Kids Co-op Pinterest board (which has over 242,000 followers) and The Kids Co-op on Facebook.