The rains have arrived in Sydney; a sure sign that Autumn is here. I take a deep breath of the crisp cool air as I savour the arrival of my favourite season. The rains have brought my sons delights of their own. The rains have beckoned worms to the surface. My preschool twin sons N&M poke at the worms with sticks. My toddler son E doesn't bother finding a stick. He uses his fingers. Squishy worms; Bear Grylls, eat your heart out.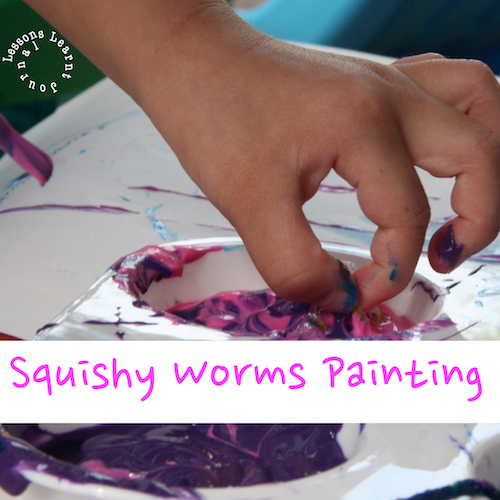 Materials
Yarn
Thin Acrylic Paint
Paper
Method
Dip the yarn into the paint to make some squishy worms.
Swish and wriggle the squishy worms around paper to make some squishy worm prints.
Experiment with different types of yarn.
Relish those squishy worms!
N & M: 3 years, 9 months
E: 1 year, 8 months