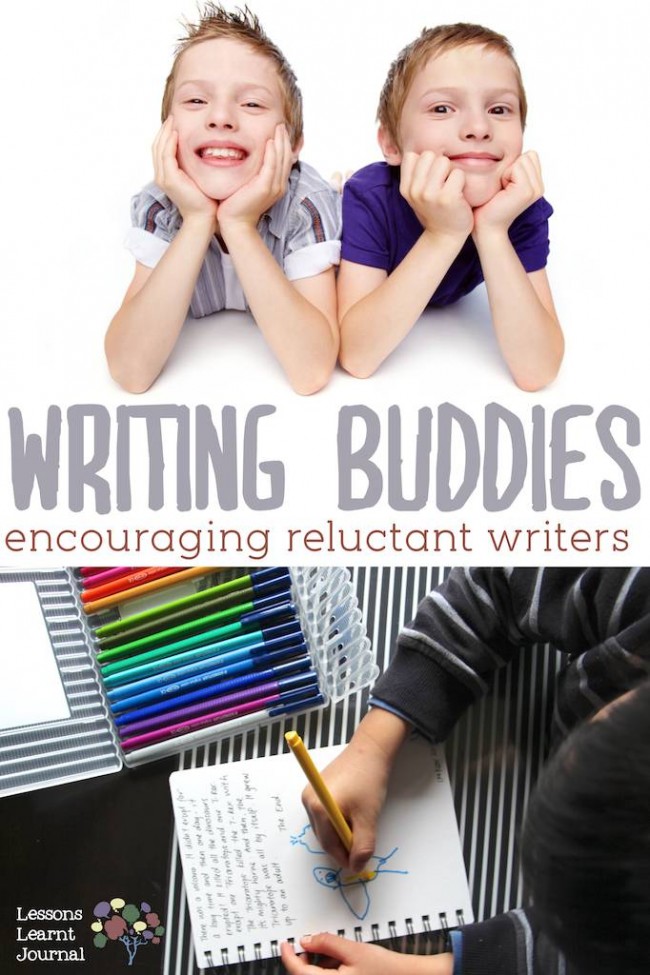 I have a reluctant writer in my brood. He has the most amazing imagination, stories are bursting to be told, but put pen and paper in front of him, and he immediately starts the bum-seat jump and shuffle. To see his reluctance, and so early in his writing journey, makes me a nervous Nellie.
As we take baby steps in his writing activities, I am conscious to think a little outside the box. I want to encourage my reluctant writer and will share some strategies as we continue working things out.
Writing activities, especially in a classroom setting, is usually a teacher-focused, solitary event, usually done in silence. This makes the task of writing a story overwhelming for my reluctant writer.
So, we changed our writing approach to one that stressed the social practices of literacy and writing. To encourage my reluctant writer, we:
Do not work in isolation
Provide opportunities for verbal interaction and communication with an audience
Emphasise social sharing and presentation of written work.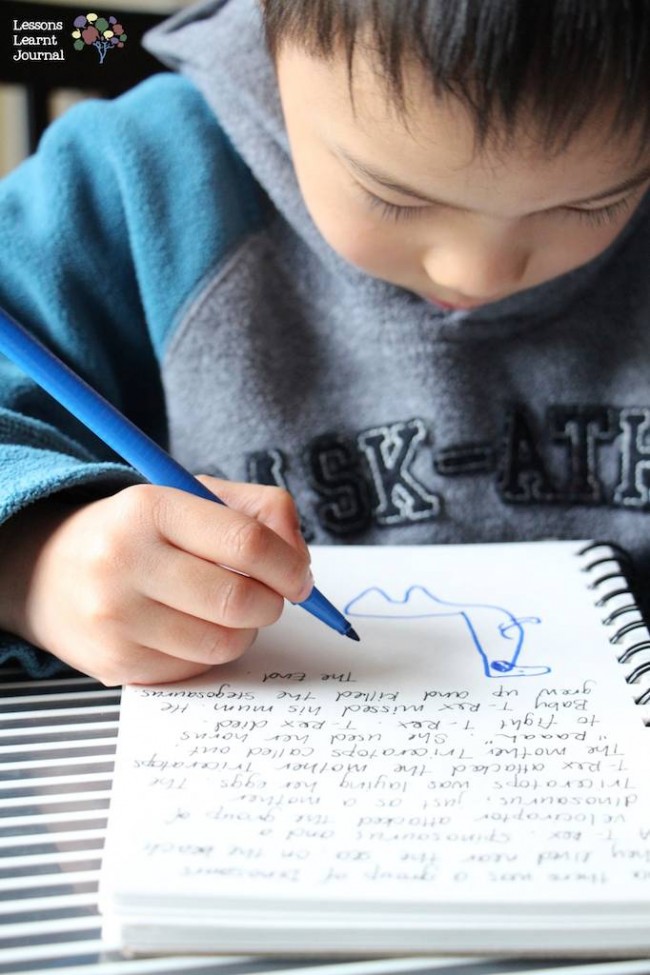 How Writing Buddies Works:
Younger writers will talk with their writing buddy about possible characters, plot and setting for a story, and the more experienced writer will then write out the story.
The Benefits of Writing Buddies:
Writing buddies shifts the task of writing from an independent task, to a shared experience.
By letting younger writers tell the story before writing it, they are given time, and encouraged to think of the details of their story. It gives them a chance to express themselves and to be in control of the material that they are conveying.
Writing buddies also takes the pressure of writing off the reluctant writer. They are however, still given an opportunity to be actively and happily engaged in a literacy activity.
These social practices of literacy and writing don't just benefit reluctant writers. When younger writers get to tell their stories, and have their stories recorded, they feel that the ideas that they offer are valued; essential baby steps in growing their confidence and joy as writers.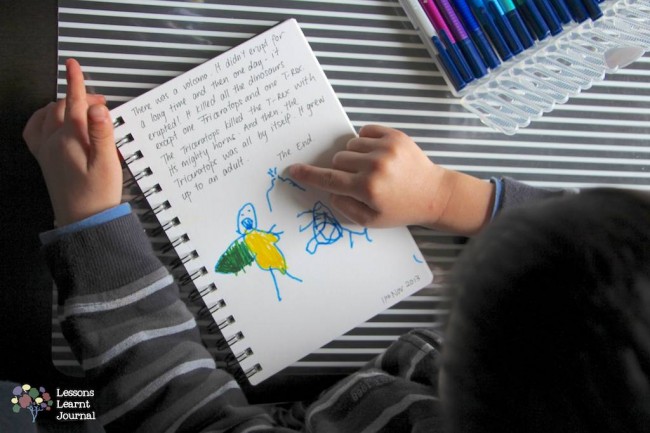 What are your tips for encouraging reluctant writers?
N&M: 5 years, 5 months
November 2013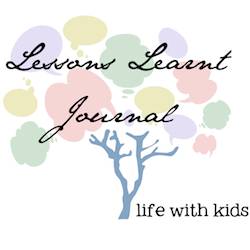 If you enjoyed this post, please consider leaving a comment; I'd love to hear from you. If you are new here, you might like to receive updates direct to your email. We have many fun ideas to share.