This post is sponsored by Mamee. Be sure to read on for a chance to win some yummy prizes!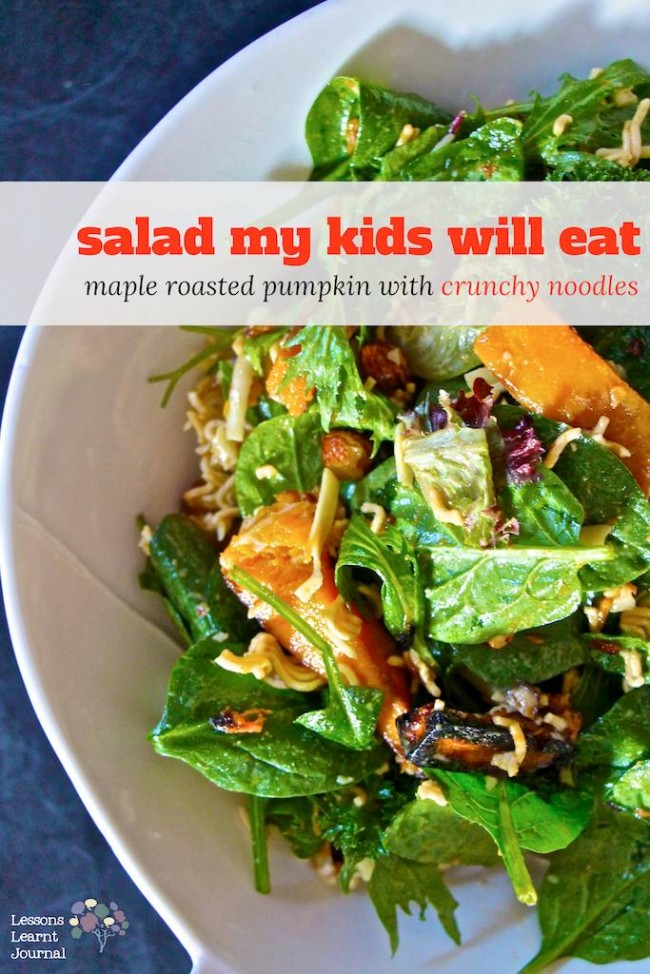 I have discovered two awesome things that will get my kids to happily eat salad.
Salads are usually expensive garnishes when placed on my children's plates. The moment my kids see green on their plates, the chorus of "Eww… I don't like it," begins. For the most part, I choose not to have battles over their greens. There are negotiations to have at least a bite, to try it, but most of their salad ends up in the bin.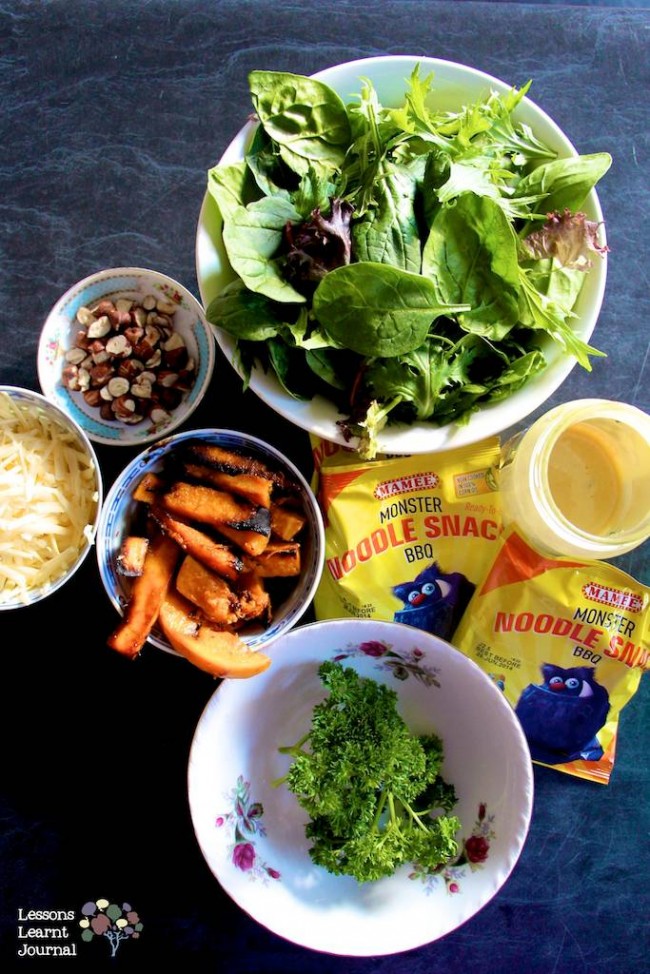 These two awesome things, however, got my kids to not only eat their salad, but happily eat their salad. One of my Mr 5s (M) even declared, "This is the yummiest!" while gobbling down a green baby spinach salad leaf. Let me repeat that again; it was green, he happily gobbled it up and said it was the yummiest. I was probably smiling like the biggest goofball when that happened, but who cares?! I was one very happy mama.
Two awesome ways to get my kids to happily eat their salad: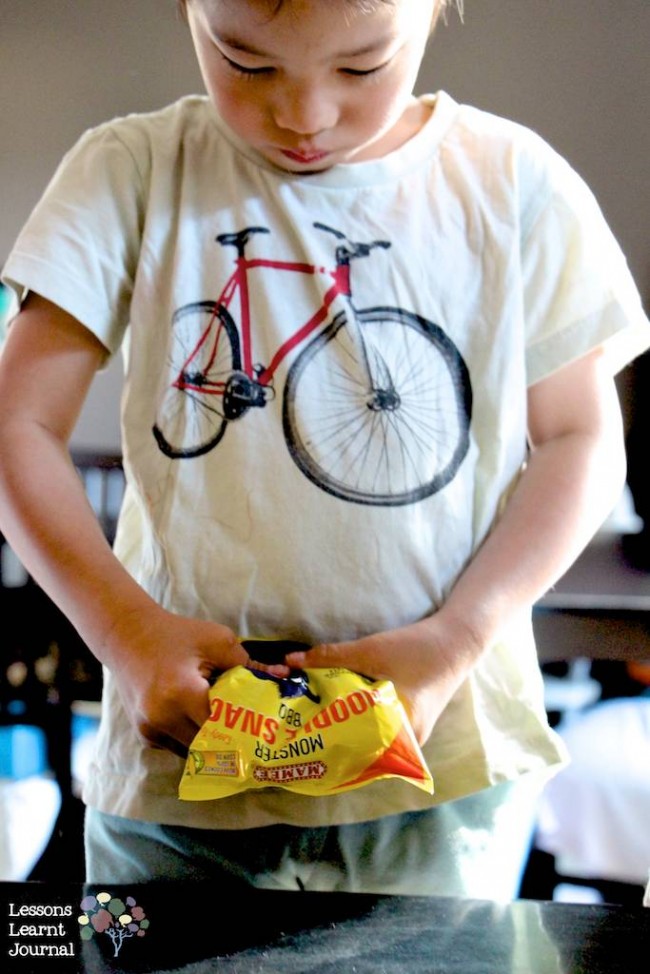 First: add crunch to their salad. There's something immensely satisfying about crunching down your food. My kids love crunchy food, (and truth be told, so do I!)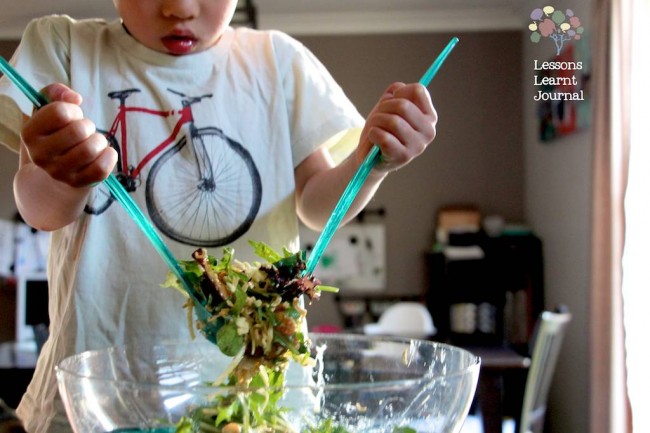 Second: get them to make their salad. In some weird, magical, wonderful way, when they become involved in the making of the salad, their emotional reactions to the salad (that they have made) become positive. Instead of reacting to it like poison and wanting to spit it out, they enjoy it and gobble up more. Weird, magical and wonderful stuff.
Here's the salad recipe that got my kids to happily eat salad. Enjoy!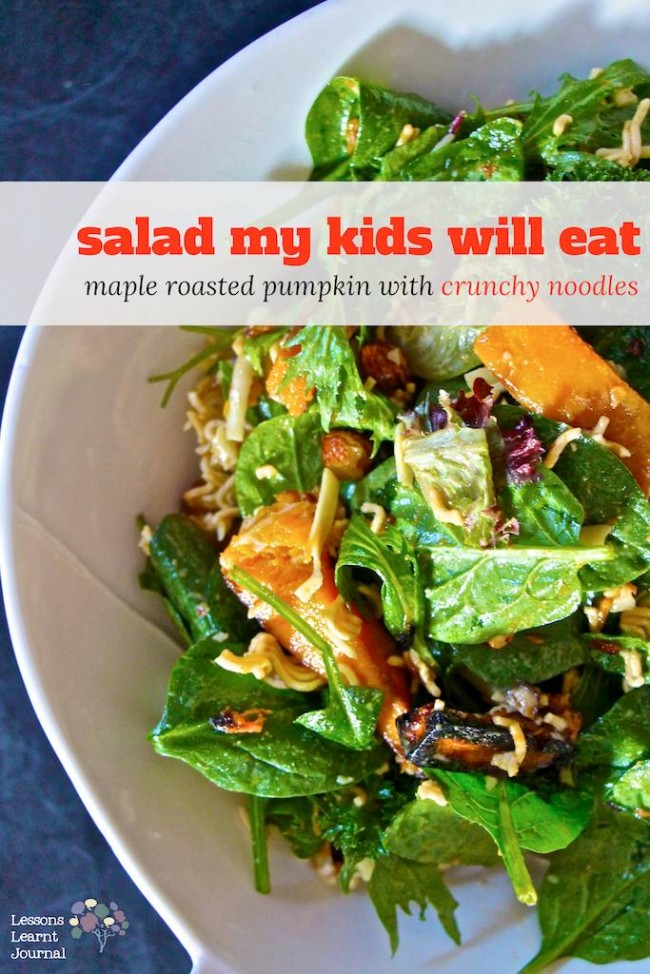 Maple Roasted Pumpkin and Crunchy Noodle Salad Recipe
2013-10-24 22:27:54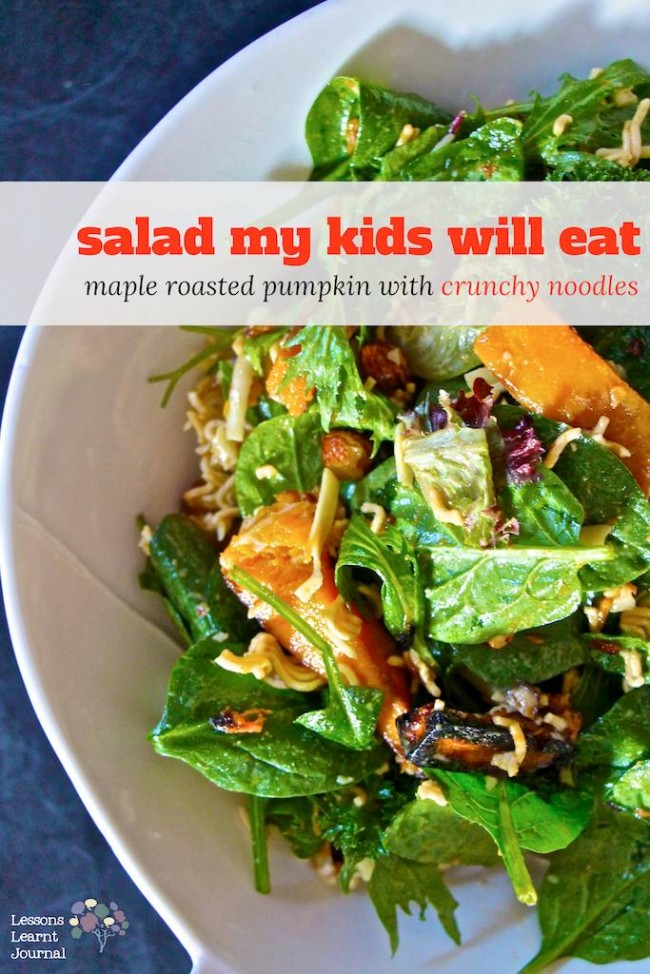 Serves 8
Nutrition Facts
Amount Per Serving
* Percent Daily Values are based on a 2,000 calorie diet. Your Daily Values may be higher or lower depending on your calorie needs.
Maple Roasted Pumpkin
1/2 butternut pumpkin, peeled, seeded and sliced
2 tablespoons olive oil
pinch of salt and white pepper
1 1/2 tablespoons maple syrup
1/2 teaspoon orange zest
Dressing
1 garlic clove, finely chopped
1 teaspoon fresh thyme
2 teaspoons honey
2 teaspoons Dijon mustard
2 tablespoons apple cider vinegar
1/4 cup olive oil
pinch of salt and white pepper
Salad
3 individual packets of Mamee Monster Noodle Snacks (BBQ flavour)
5 cups baby spinach salad leaves
1/3 cup chopped hazelnuts
1/3 cup grated Gruyere cheese
2 tablespoons chopped parsley
Instructions
Preheat your oven to 220C. Toss the pumpkin with olive oil, salt and white pepper, maple syrup and orange zest. Place pumpkin slices in a single flat layer on a baking tray lined with baking paper and roast for half an hour, until golden.
Make the dressing by popping all the dressing ingredients into a jar and shake the dickens out of it, until combined.
To make the salad, break up the Mamee noodles (in their individual packagings), then place the broken up noodles into a mixing bowl. Add the spinach leaves and hazelnuts, cheese, parsley and dressing and gently toss the salad.
Gobble up the salad, posthaste.
Lessons Learnt Journal http://lessonslearntjournal.com/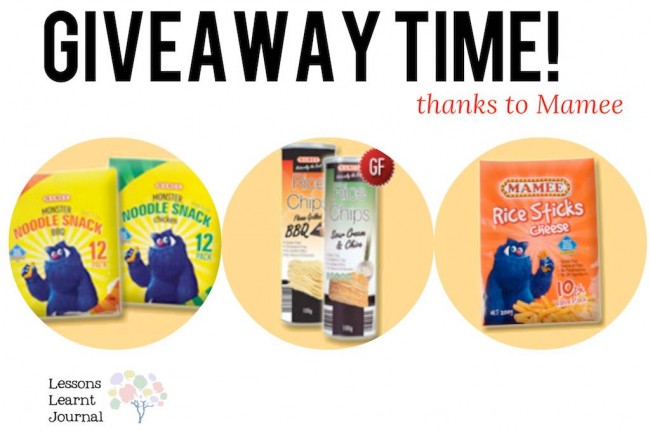 Thanks to Mamee, one Australian Lessons Learnt Journal reader will win:
1 x 12pk Mamee Noodles (Chicken)
1 x 12pk Mamee Noodles (BBQ)
1 x 10pk Mamee Noodles Rice Sticks
1 x Mamee Rice Crisps BBQ
1 x Mamee Rice Crisps Sour Cream & Onion
Entry is simple. This is a game of skill and entries will be judged based on creativity and originality. Leave a comment on this post sharing:
What's your favourite salad ingredient?
Open to Australian entries only. Entries close Monday 4th November, 5pm AEST 2013.
N&M: 5 years, 4 months
E: 3 years, 3 months
October 2013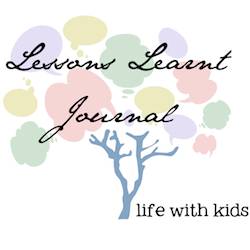 If you enjoyed this post, please consider leaving a comment; I'd love to hear from you. If you are new here, you might like to receive updates direct to your email. We have many fun ideas to share.