According to our boys, it's not cake unless there's chocolate involved. The apple does not fall far from the tree. I came across a chocolate Easter bunny and thought it's almost the end of May. I need to find some way of going through these Easter bunnies, (what a dilemma – tee hee hee). What better time to introduce baking chocolate cupcakes to my sons.
Ingredients
Cupcakes:
1 1/4 cup self raising flour
1 tsp baking powder
1 cup brown sugar
225g unsalted butter
2 separated eggs
100g chocolate, melted
1 tsp vanilla essence
1/2 cup milk
 Icing:
100g unsalted butter
1 tbsp milk
100g chocolate, melted
1 tsp vanilla essence
1 cup icing sugar
Method
Preheat the oven to 175C.
Line mini muffin tin with patty pans.
Beat the egg white until soft peaks form. Set aside in a separate bowl.
Cream butter and sugar. Add egg yokes and mix.
We crushed our chocolate bunny and melted the chocolate.
Add the melted chocolate and vanilla to the sugar, butter and egg yolk mix.
Add flour, baking powder and milk and mix.
Fold in egg whites gently to the mix. The more gently you fold the egg whites into the batter, the more fluffy the cupcakes will be.
Spoon the batter into the patty pans till they are about 1/2 – 3/4 full.
Bake for 15 minutes.
To make the icing:
Beat butter, milk, chocolate and vanilla.
Add in the icing sugar gradually till it achieves the consistency you desire.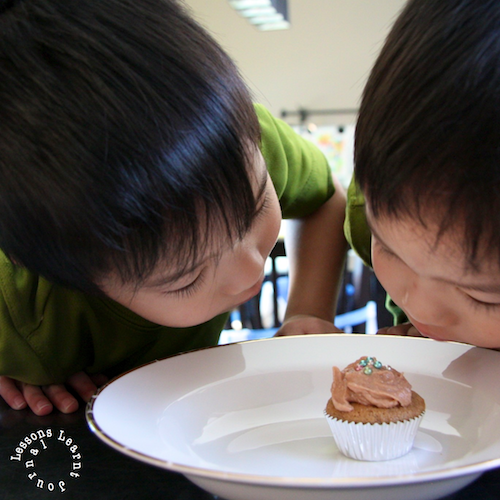 Mmmm.. one cupcake and twin almost 4 year old boys. Thank goodness this recipe makes plenty!
N & M: 3 years, 11 months
E: 2 years, 10 months
May 2012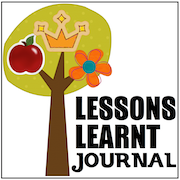 This post was shared with: