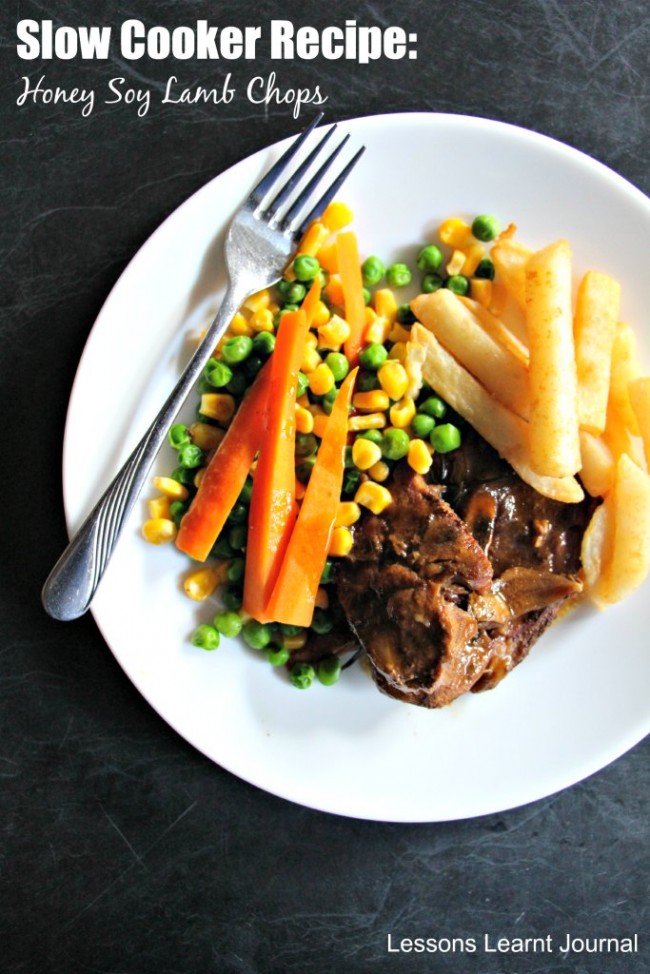 You say Autumn, I say crisp cool breeze, hot cross buns, warm slippers and a season of wonderful easy slow cooker recipes. I love easy recipes, but I have a very soft spot for easy slow cooker recipes; the whole concept of putting stuff in a pot, letting it cook itself, and ending a day with a delicious, no fuss, comforting meal – just bliss!
With ever growing kidlets running around these school holidays, I was glad to take my slow cooker out from storage. This easy slow cooker recipe for honey soy lamb chops has once again reminded me what Autumn feels, smells and tastes like; lamb, rosemary, gravy, on a bed of the sweet steamed veggies and a side of potatoes (in chip form, because I have a soft spot for that crunch factor).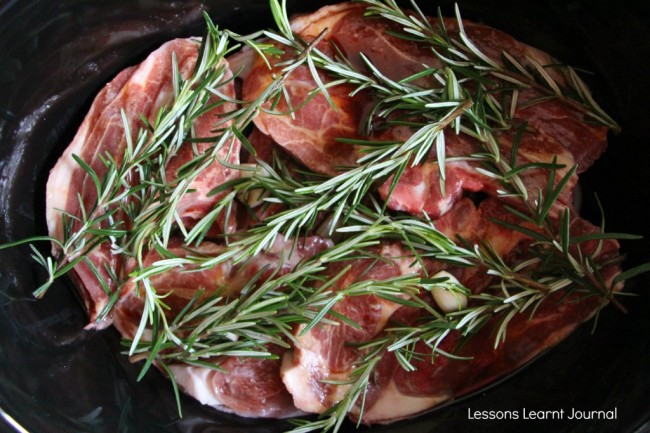 Honey Soy Lamb Chops
Ingredients
1/2 cup soy sauce
1/2 cup honey
3 cloves garlic, peeled
1 tablespoon sesame oil
2 large red onions, peeled and cut into thick wedges
6 lamb forequarter chops
handful of fresh rosemary sprigs
1 tablespoon cornflour
1/2 cup water
Method
1. In a bowl, combine soy sauce, honey, garlic and sesame oil.
2. Place the onions in the slow cooker.
3. Put the lamb chops on top of the bed of onions.
4. Pour the sauce over the lamb chops.
5. Place the rosemary sprigs on top of the lamb chops.
6. Cook, covered, on low for 6 hours.
7. Throw away the rosemary sprigs.
8. Remove the lamb chops and cover with foil to keep warm.
9. Mix the cornflour with cold water. Pour this into the slow cooker and stir.
10. Place the cover back on and cook on high for half an hour, stirring every now and then.
11. Strain the gravy. Season to taste.
12. Serve the lamb chops drizzled the gravy. Some possible accompaniments include sweet steamed veggies and a side of potatoes.
K: 2 years, 5 months
E: 3 years 10 months
N&M: 5 years 11 months
April 2014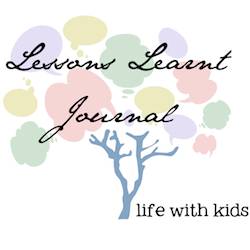 If you enjoyed this post, please consider leaving a comment; I'd love to hear from you. If you are new here, you might like to receive updates direct to your email. We have many fun ideas to share.