Many moons ago, adorned with a gigantic corsage, I walked with my date to my high school formal. We walked up the stairs and entered a dimly lit area filled with Egyptian artefacts. "What a strange place to have a formal," my date remarked. Little did I know some (many) years later, I would return with my formal date to this same place with our four children.
Some things are different: the gigantic corsage that once adorned my chest is replaced with a baby tightly wrapped to me with her sleepy wrap; my date's responsibilities has extended from one young lady, to a lady and four young children.
The place however remains the same –
it is still filled with many strange and wonderful things.
SKELETONS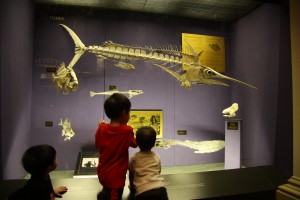 INSECTS
DINOSAURS
When N&M entered the dinosaurs exhibit they were taken aback (and a bit frightened) by the sheer size of the dinosaur bones. The dinosaur sounds playing throughout the exhibit also ensured they stayed close by.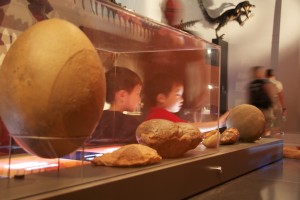 They got to touch some dinosaur eggs and also dug up some dinosaur fossils.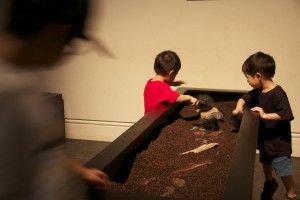 DANGEROUS AUSTRALIAN ANIMALS
N, M & E spent a long time around a giant bench / touch screen. Different dangerous Australian animals would suddenly pop up and "bite" you.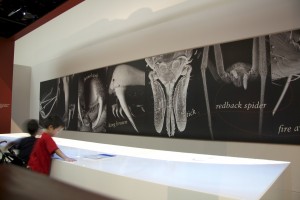 KIDSPACE
A wonderful area for under 5's to touch different artefacts and play.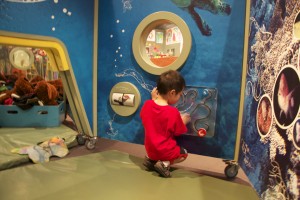 M spotted some LIVE frogs!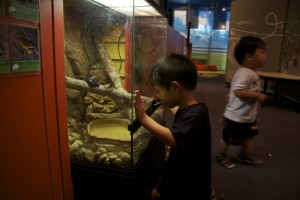 The place remains the same,
it is still filled with many strange and wonderful things,
and since that first dance with the man who would be my husband,
many wonderful things have happened.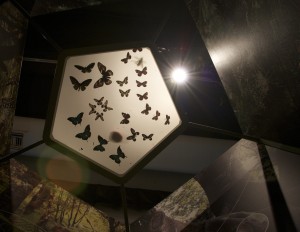 N&M: 3 years, 7 months
E: 1 year, 6 months
K: 1 month

This post was shared in the following linky parties:
It's Playtime
Today at Play
For the Kids Friday
Play Academy