Contact paper and I have never agreed. Memories of covering books with contact paper involve many contentious moments with bubbles. Lots of bubbles. In this quick stick collage activity, bubbles aren't an issue. Bubbles are still there – I can't seem to get the knack of bubble-free contacting. It's just that now there are other interesting things to look at, the bubbles are no longer my focus. Perhaps it's my age? Or failing eye-sight?
Materials:
Contact paper
Masking Tape
Coloured paper or cardboard
Various bits and pieces of scrap to collage
Method:
1. Remove the contact paper from it's paper backing.
2. Using masking tape, stick the contact paper to the table with the sticky side facing up.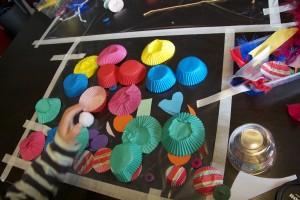 3. Stick bits and pieces to the contact paper.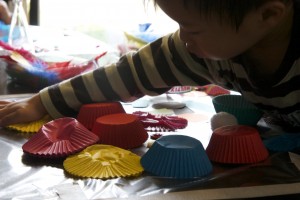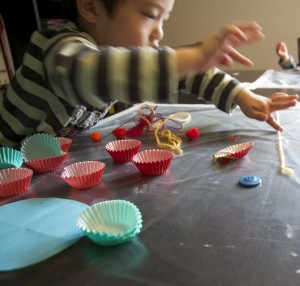 4. Finally, stick coloured paper or cardboard onto the contact paper.
We used our quick stick collages as Christmas wrapping paper.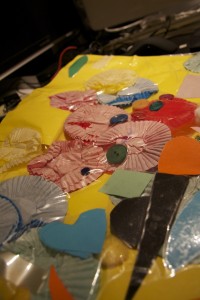 N&M: 3 years, 7 months
E: 1 year, 6 months
This post was shared in the following linky parties:
It's Playtime
Today at Play
For the Kids Fridays
Baby Play Friday
Play Academy