This Summer in Sydney has been quite a soggy one so far. Stuck indoors, desperate for some TV free fun? This easy one bowl banana bread was our answer to spending some time outside the box.
INGREDIENTS
3 or 4 ripe bananas, smashed
1/3 cup melted butter
1 cup sugar
1 egg, beaten
1 teaspoon vanilla
1 teaspoon baking soda
Pinch of salt
1 1/2 cups of all-purpose flour
METHOD
Preheat the oven to 175°C ( 350°F) & peel the bananas.
Mash up the bananas.
Pour and mix the butter into the mashed bananas.
Pour the sugar into the mix.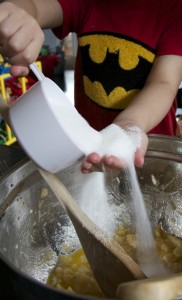 Choose an egg, beat it and add it to the bowl.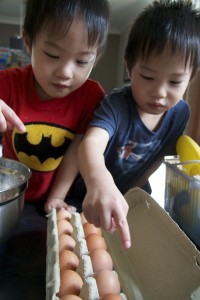 Add vanilla, baking soda and salt.
Finally, add the flour and mix.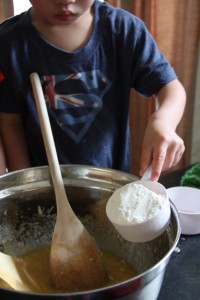 Pour the mixture into a buttered 4×8 inch loaf pan.
(Go on and taste the batter before you wash up the mixing bowl).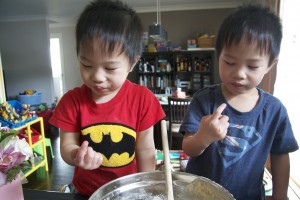 Bake for 1 hour. Cool on a rack. Remove from pan and slice to serve.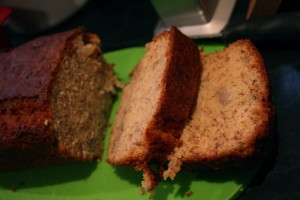 Now get in my belly!
Too easy.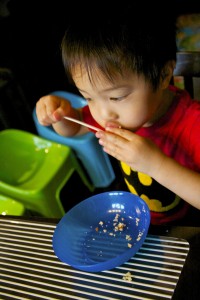 N&M: 3 years, 6 months.