Master E (almost 2 y.o.), is a dairy coveting machine. The mountains of yoghurt tubs we go through persuaded me to do some up-cycling. Introducing our DIY Counters Postbox; a contraption of sorts to satisfy a toddler's insatiable appetite to stuff things into other things. Specifically, it allows them to practise using both hands together, their precision placement; and pincer grasp. These fine motor skills help lay a good foundation for handwriting.

Materials
2 clean empty mini yoghurt tubs
glue (I used my hot glue gun)
offcuts of scrapbook paper (to wrap around the yoghurt containers)
velcro
knife
scissors
counters
Method
Glue paper around the yoghurt tubs.
Making sure your slots are large enough for your counters to fit into them: cut a horizontal slot into one of the tubs and cut a vertical slot into the other.
Stick velcro onto the tops of the tubs so the two containers can stick to each other.
How we played
Pick up counters and post them into the box, navigating both the horizontal and vertical slots.

Continue posting all the counters till there isn't any left.
Then open up your postbox to empty out the counters so you can play again.
(Opening and closing the postbox proved just as entertaining as posting the counters).
You could extend the activity by having races with each other, (more than one counter postbox is required for this), or post the counters with your eyes shut.
E: 1 year, 9 months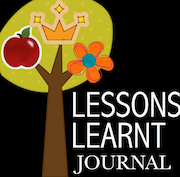 This was shared with: