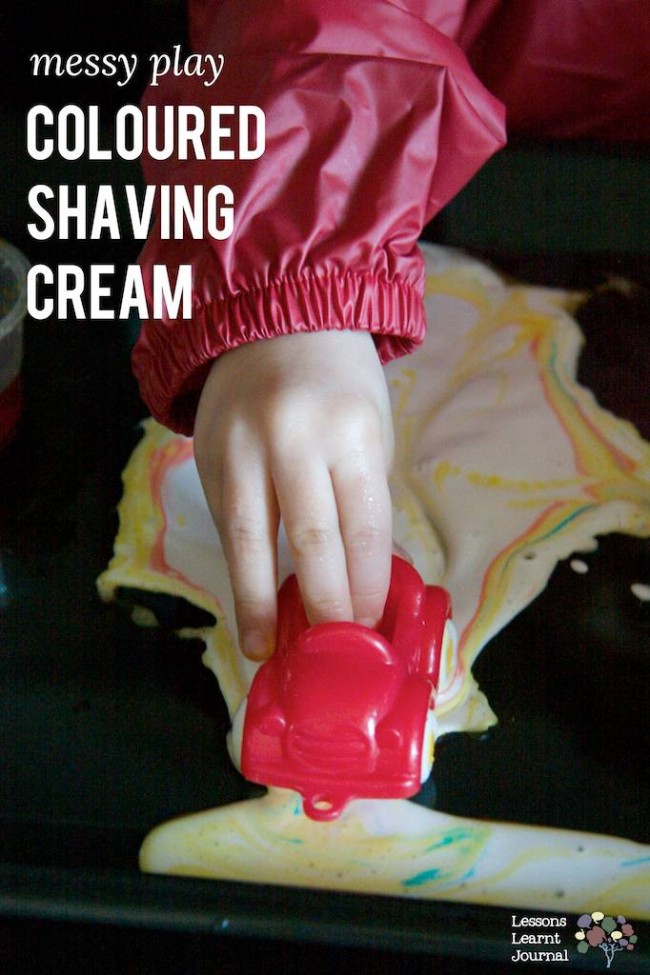 "Man needs colour to live; it's just as necessary an element as fire and water." ~ Fernand Leger.
After the success of our shaving cream car wash, we took out our baking trays, shaving cream, cars and a large bowl of water for another shaving cream car wash. This time, we extended the play to include some colour – and my oh my what a feast for the eyes (and camera) it was.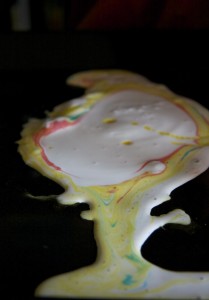 Our tools were simple – little droppers, a selection of food colouring and skewer sticks.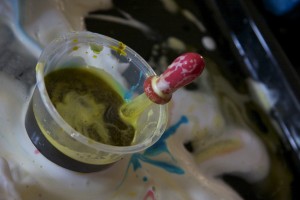 N & M dripped and swirled the colours in all sorts of marvellous random patterns.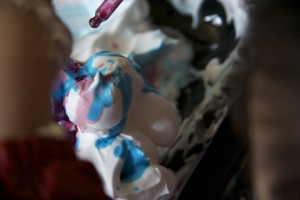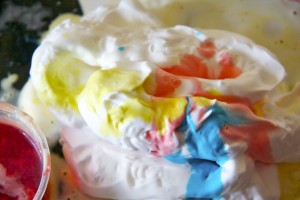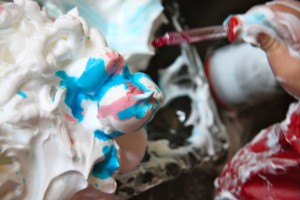 Then the cars went into the colourful carwash.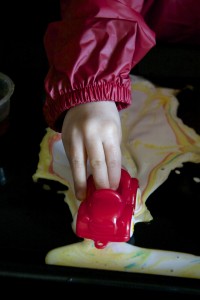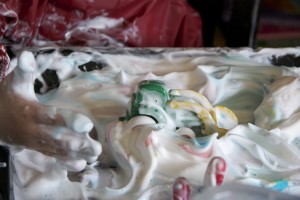 Add more shaving cream.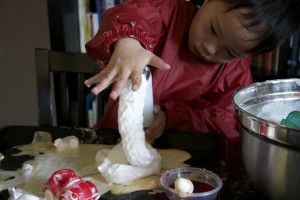 Add more colours.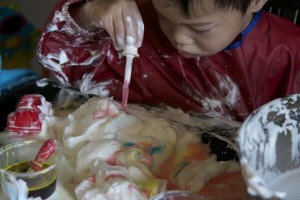 Add more cars.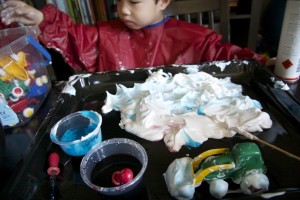 It's simple. It's fun.
How do you play with shaving cream?
Lesson learnt: stop, have a seat and be part of your kids play – the messy home can wait.

N&M: 3 years, 5 months
For more messy play ideas see Lessons Learnt Journal Messy Play.
This post was shared in the following linky parties:
T.G.I.F. Living Life Intentionally
The Nurture Store Play Academy
No Time for Flash Cards Link & Learn