The ABCs of Me; meet the bloggers behind the blogs. I am so pleased to introduce to you dear readers Malia from Playdough to Plato. Playdough to Plato is all about motivating children to read. As a teacher, I know and see first hand the importance of being a confident reader who enjoys reading, especially in one's early years (Kindergarten to Year 2). We all need to learn to read because we read to learn.  The resources available on Playdough to Plato clearly shows that Malia is a very talented educator; she has exceptional teaching skills and a genuine heart to help people.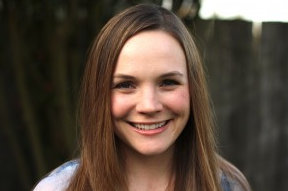 Malia from Playdough to Plato
Age: 30
Chore that you hate: Laundry. I knew my husband was meant for me when he casually mentioned that he actually enjoyed folding clothes.
Dogs: None. But I grew up with golden retrievers and love them.
Essential start to the day: Chai tea latte
Favorite color: Blue
Gold or silver: Gold
Height: 5 feet 5 inches
Instrument you play: I'm sad to say, "none".
Job: SAHM and former kindergarten teacher
Ages and names of kids (if comfortable! If not nicknames will do): C (age 2) and G (age 8 months).
Where do you live? Seattle, Washington
Favourite Movie: That's tough.
Nickname: My oldest son calls me Mee-Mee. I have no idea why.
Overnight hospital stay: Only after giving birth to my boys.
Pet Peeve: Being cut off when I'm driving.
Quote: Hmmm… I can't think of any right now.
Right or left handed: Right.
Siblings: None.
Time it takes you to get ready: About 30 seconds these days.
What makes you run late: Putting on the boys' shoes.
Yummy food that you make: My mother passed on the most amazing lasagna recipe.
Zoo animal: There is just something about gorillas that makes them my favorite.